31 octobre 2006
Batardubreak sur Skimonline!
BDB est enfin en lien sur le site kult du skim: SKIMONLINE.COM
Batardubreak - "Awesome European blog based skim site with frequent updates from our friends across the pond."
Depuis 1995, le site d'Aaron Peluso est la référence pour les skimboarders du monde entier!
Même si on ne le présente plus, Aaron est le créateur et Boss d' Exile Skimboards, le producteur de Aegis et Bearded, mais aussi l'instigateur et co-directeur de l'UST.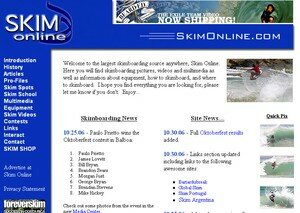 Après seulement 5 mois d'existence, BDB a l'honneur d'être classé dans la catégorie site Pro; seul site non américain!
La vérité, on a un melon gros comme les pastèques de Jack maintenant!
Au claque des BDB, un bruit court concernant un éventuel débarquement US sur les plages françaises en septembre 2007...
25 octobre 2006
Skim Port revista N°2
16 octobre 2006
Oktoberfest - Paulo +1
Paulo Prietto remporte la dernière étape du circuit UST à Balboa Pier (500m du Wedge) et confirme son statut de champion du monde.
1-Paulo Prietto
2-Jaime Lovett
3-Bill Bryan
4-BCS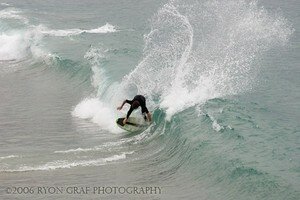 04 octobre 2006
Paulo UST number 1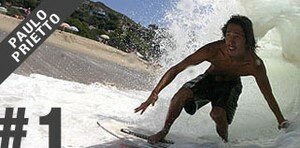 Congratulations to Paulo Prietto who locked in his second consecutive UST victory with his third place in Santa Cruz. Even with one event to spare, no one can touch Paulo this year. Bill Bryan and James Lovett also made huge strides with their top placings in Santa Cruz. James Lovett moved solidly into the second place spot while Bill Bryan moved within striking distance of third place. Second place through sixth place are all up for grabs heading into the final event of the season at Balboa.
11 septembre 2006
Oktoberfest - EXILE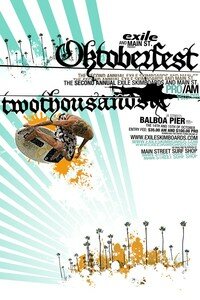 06 septembre 2006
SKIM-PARK
Les Canadiens de Kayotics (Vancouver, BC) collent du supra lourd sur le premier Quarterpipe de l'histoire du skim!!!
22 août 2006
FSM à la portugaise
Sur le modéle de FSM, les portugais s'y collent aussi!
Interview de l'un des BDB (section moustache), Mr Jay Dee, Joao Dinis!!!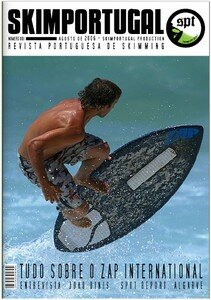 07 août 2006
Hugo, Acte 2
-Euro Champs 2006, Seignosse, 5-6 août FRANCE
Crappy/windy conditions, 72 entries. Check, pics and vid sections!
Seniors:
1) Hugo Santos (PORT)
2) Olivier "Guyano" Chabert (FRA)
3) Olivier "Bushido" Harrault (FRA)
4) Mathieu "Kamaro" Thibaud (FRA)
Juniors:
1) Antonin "l'enfant" Langeard (FRA)
2) Tristan "Alive" Lamy (FRA)
3) Yan Franssen (FRA)
4) Rafael Santos (PORT)
Girls:
1)Cri ledoux (FRA)
2)Sofia lopez (PORT)
3)Sofie Free (FRA)
4)Marie Free (FRA)