30-03-07
Cabo San Lucas 2007 UST
May 18 & 19, 2007
Cabo San Lucas, Mexico
Exact Location T.B.A
Tentatively Scheduled For Lovers Beach

International Portuguese Championships
June 16 & 17, 2007
Santa Cruz, Portugal
www.skimportugal.com



International French Championships
June 22, 23 & 24, 2007
Seignosse, France
www.skim-tour.com

Surf Shack Long Beach Island Skim Jam* UST
June 23 & 24, 2007
Long Beach Island, NJ

Zap Pro/Am Outer Banks Skim Jam* UST
July 7 & 8, 2007
Kill Devil Hills, NC
www.skimcity.com

West Coast Championships UST
July 20, 21 & 22, 2007
Aliso, Laguna Beach, CA
victoriaskimboards.com


East Coast Championships* UST
Aug 18 & 19, 2007
Salisbury Street, Dewey Beach, DE

FL Crossover Tour UST
Date: T.B.A

Oneill Skimbash UST
Date: T.B.A
Santa Cruz, CA



Exile Main Street Oktoberfest UST
October 13 & 14, 2007
Balboa Pier (A St), Newport Beach, CA
exileskimboards.com
16-03-07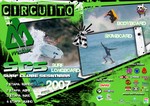 Joao Dinis (membre des BDB section Muuuustachhhhh') a remporté le WE dernier la première étape du Circuit portugais Matix-SCS 2007 à Lagoa de Albufeira.
Il devance l'autre branque de la Guinch', Hugo 'magnifico' Santos.

Joao avec les winners des divisions Kid et pré-pubère
1- Joao Dinis
2- Hugo Santos
3- Diago Conceiçao
4- Mario Gomes
12-03-07
Nos amis de l'association Auskim organisent la première étape du circuit Brésilien de Skim sur le mythique spot de Sununga, en avril prochain. Plus d'infos bientôt...
---------------------
Vem ai a Iº Etapa do Circuito Skimboard Festival Brasil promovido pela AUSKIM!
O Evento vai ocorrer entre os dias 03 e 08 de Abril de 2007 na Praia da Sununga - Ubatuba - SP
As incrições já estão abertas através do site www.auskim.com.br deixando o seu nome, data de nascimento e região onde mora. O valor da incrição é de R$ 20,00 e pode ser pago no local do evento.
Mais informações aqui mesmo, em breve!
11-03-07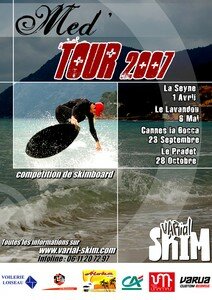 Plus d'infos sur le nouveau site de : Var'ial
02-03-07
Sandskater British National Skimboarding Championships
Date: 14/15 April
Venue: Sennen Cove, Cornwall
23-02-07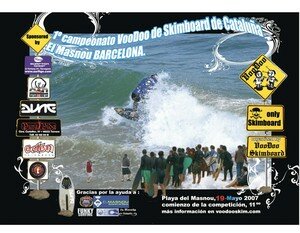 We have the pleasure to sponsor the first Voodoo AM skimboard Champ of Cataluna.
This competition is to be held may the 19-20 at Masnou beach (north of Barcelona).
------
Tenemos el placer de anunciar:
El primer campeonato amateur VooDoo de Skimboard de Cataluña!
Donde: Playa del Masnou (al norte de Barcelona).
Sabado, día 19 de Mayo del 2007, a las 11ºº !
El domingo día 20 de Mayo, Free ride day !

Plazo de inscripción el día 19 de Mayo 1 hora antes de cominenzo de la competicion (osea, a las 10ºº) , esa es la fecha limite de inscripción para poder participar en el campeonato. Coste de la inscripción NADA!! 0, GRATIS !!
Inscripción : voodooskm@gmail.com, con tu nombre, dirección, equipo (sí perteneces a un equipo) y edad.
22-02-07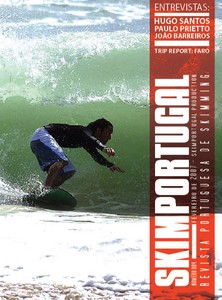 17-02-07
14-02-07
Pour la 3eme année consecutive, Ricou livre les secrets de son île à nos amis Anglais de Sandskater...Plus d'info:oleronskim@gmail.com