11-03-07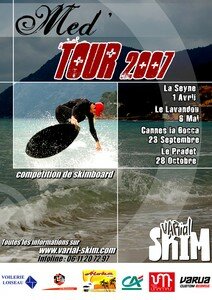 Plus d'infos sur le nouveau site de : Var'ial
02-03-07
Sandskater British National Skimboarding Championships
Date: 14/15 April
Venue: Sennen Cove, Cornwall
23-02-07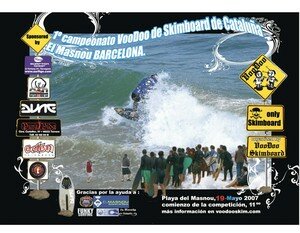 We have the pleasure to sponsor the first Voodoo AM skimboard Champ of Cataluna.
This competition is to be held may the 19-20 at Masnou beach (north of Barcelona).
------
Tenemos el placer de anunciar:
El primer campeonato amateur VooDoo de Skimboard de Cataluña!
Donde: Playa del Masnou (al norte de Barcelona).
Sabado, día 19 de Mayo del 2007, a las 11ºº !
El domingo día 20 de Mayo, Free ride day !

Plazo de inscripción el día 19 de Mayo 1 hora antes de cominenzo de la competicion (osea, a las 10ºº) , esa es la fecha limite de inscripción para poder participar en el campeonato. Coste de la inscripción NADA!! 0, GRATIS !!
Inscripción : voodooskm@gmail.com, con tu nombre, dirección, equipo (sí perteneces a un equipo) y edad.
22-02-07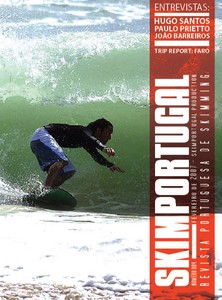 17-02-07
14-02-07
Pour la 3eme année consecutive, Ricou livre les secrets de son île à nos amis Anglais de Sandskater...Plus d'info:oleronskim@gmail.com
09-02-07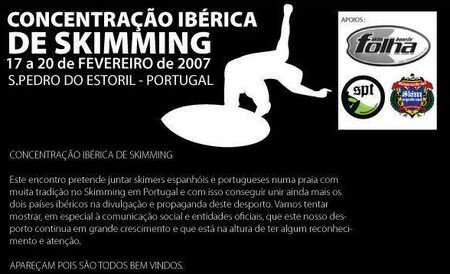 Plus d'infos: SkimPortugal
04-02-07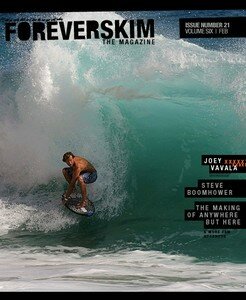 03-02-07

T'as une vie triste? T'es en phase terminale? Tu verras pas la trentaine?
Alors deviens notre copain sur MYSPACE!
C'est comme un barbecue mais sans les saucisses!
On a déjà retrouvé des copains branques de légende:Mega, Matt Kamaro, Le Ch'ti, Marciniak...