16-10-06
Paulo Prietto remporte la dernière étape du circuit UST à Balboa Pier (500m du Wedge) et confirme son statut de champion du monde.
1-Paulo Prietto
2-Jaime Lovett
3-Bill Bryan
4-BCS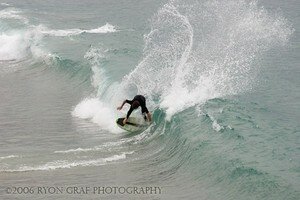 04-10-06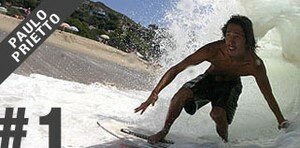 Congratulations to Paulo Prietto who locked in his second consecutive UST victory with his third place in Santa Cruz. Even with one event to spare, no one can touch Paulo this year. Bill Bryan and James Lovett also made huge strides with their top placings in Santa Cruz. James Lovett moved solidly into the second place spot while Bill Bryan moved within striking distance of third place. Second place through sixth place are all up for grabs heading into the final event of the season at Balboa.
30-09-06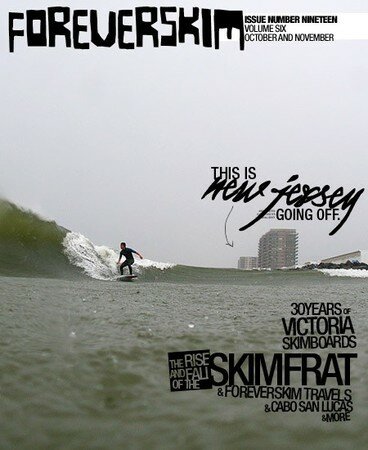 Et la video SKIMLIFE qui va bien avec...
11-09-06
06-09-06
Les Canadiens de Kayotics (Vancouver, BC) collent du supra lourd sur le premier Quarterpipe de l'histoire du skim!!!
22-08-06
Sur le modéle de FSM, les portugais s'y collent aussi!
Interview de l'un des BDB (section moustache), Mr Jay Dee, Joao Dinis!!!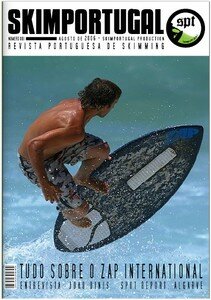 11-08-06
Teaser de la future video de Brandon Rothe. SICKY ROLLA
07-08-06
-Euro Champs 2006, Seignosse, 5-6 août FRANCE
Crappy/windy conditions, 72 entries. Check, pics and vid sections!
Seniors:
1) Hugo Santos (PORT)
2) Olivier "Guyano" Chabert (FRA)
3) Olivier "Bushido" Harrault (FRA)
4) Mathieu "Kamaro" Thibaud (FRA)
Juniors:
1) Antonin "l'enfant" Langeard (FRA)
2) Tristan "Alive" Lamy (FRA)
3) Yan Franssen (FRA)
4) Rafael Santos (PORT)
Girls:
1)Cri ledoux (FRA)
2)Sofia lopez (PORT)
3)Sofie Free (FRA)
4)Marie Free (FRA)
06-08-06
Des pures conditions pour la plus légendaire compétition de skimboard qui ne s'appelle plus officiellement la Vic mais bon...c'était la 30eme édition, toujours à Aliso.
2006, un très grand cru selon Joe Bailey!
Dernière minute, erreur dans les feuilles des juges.
C'est soit disant Bill qui l'emporte devant Jaime...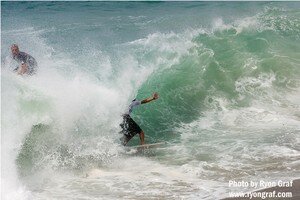 Résultats après réctification:

1- Beaker
2- Jaime Lovet
3- Paulo
4- Keith Fowler
5- Noogie
6- Grady
7- Geo
Best Barrell: Paulo
Sportsmanship: Ivan Ashauer
Plus d'infos sur le cafouillage: Allyance caca Tour
01-08-06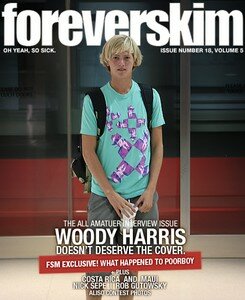 Interviews with Woody Harris, Robert Gutowsky and Nick Sepe. Costa Rica and
Maui. Exposure and Pro Sightings. The Aliso Contest. Poor to Paradise And more...
Le bonux: une photo de Nico Thibault prise par notre ami La Poutre!
Toujours aussi bon mon cochon, t'as qu'à t'abonner p'tit PD:foreverskimthemag