22 juin 2012
Tous les chemins ménent à Ubatuba
Alors que Momo Just colle des briques à Sununga et découvrent les secret spots du patelin,
Zap nous donne des preuves supplémentaires de la qualité du bouzin.
15 juin 2012
UST Portugal 2012
Retour de l'UST en Europe et cette année la battle a lieu chez Zé Costa à Santa Cruz.
Enter facebook event
13 juin 2012
Cabo report par Skimmexiko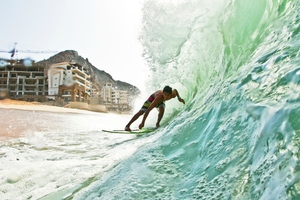 "The Cabo contest represents the beginning of the United Skim Tour 2012. As well, this start sets a bunch of expectations about who's going to dominate the hole thing. After the Cabo final which was such a motivating battle between the old and the new school between Bill Bryan, Paulo Prietto and Sam Stinnett. It was Samm who ended getting a couple of barrels that made the difference. It is impressive how Sam's become in such an experimented competitor when it comes to winning crucial heats"...Click to read more on Skimmexiko
Cabo Corrientes
Le secret spot repéré par Fido sur Google Earth et inauguré avec le crew Exile l'année dernière.
A la manette de la vid, c'est Pedro Di Palma, notre pote du Venezuela.