28-09-11
Les copains de Faroskim ont organisé le premier Championnat officiel d'Espagne!
Une fois de plus le spot de Caños de Meca (à coté du phare de Trafalgar)
a prouvé qu'il était le meilleur spot espagnol...
1º RAFA CASTILLO
2º MARTÍ AVILES
3º RAÚL SÁNCHEZ
4º OLIVER CAMPOY
5º ADRIÁN MUÑOZ
6º JAVIER NORMAD
7º XAVIER MIRABET
8º ANDRÉS RUA
9º NOEL RODRÍGUEZ
10º ALEX SAN JUAN
11º SERGIO GIL
27-09-11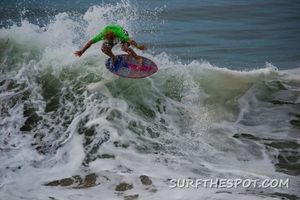 Première victoire de l'enfant modèle Blair Conklin.
Que de chemin parcouru depuis sa première cuite à Melaque en février dernier...
1. Blair Conklin
2. Sam Stinnett
3. Teddy Vlasis
4. Bill Bryan
24-09-11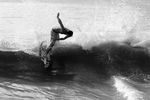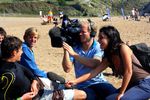 Une interview de Tristan Lamy au 20h, vous en aviez rêvé?

Click to watch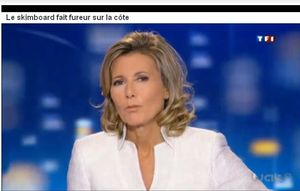 21-09-11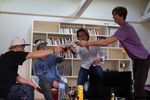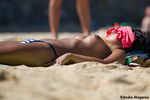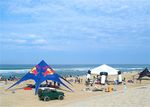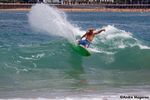 Epic, historic, dope, more bacon, more cheese...
Stay tuned on BATARDUBREAK in the following weeks
for more backstage pics, more naked video and more stories!
Thanks Hervé Ledoux aka Le Baron and his familly!
Read the Senator Aaron Peluso's report
PRO:
1 MORGAN JUST - USA
2 SAMWISE STINNET - USA
3 BRADLEY DOMKE - USA
4 JASON WILSON - USA
5 AXEL CRISTOL - FRANCE
6 NICOLAS THIBAUD - FRANCE
7 HUGO SANTOS - PORTUGAL
8 EMMANUEL EMBAIXADOR - PORTUGAL
9 MATTHIEU THIBAUD - FRANCE
10 JAKE STINNET - USA
GIRLZ:
1 SOPHIE FREE
2 MANNICK PICHON
3 CRI LEDOUX
4 XOXE
28-08-11

Entry fees:
Pro: 75 euros,
AM: 20 euros (junior – girl – senior)
Registration: sept 11 – 5 PM at Cream Café (Seignosse)
Online Registration form - click here
25-08-11
Nouvelle saison des aventures de Ricou et de son crew des Moustaculs.
Des morues, des moustaches et même un peu de level!