01 août 2006
Toque Toque
Another shot from Brazil by Andre Magarao.
Spot: Toque Toque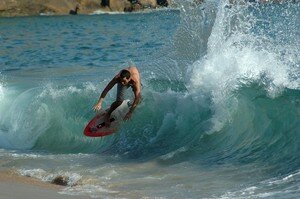 Andre has a big surprise for you...
in the next issue of FSM (october)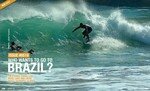 13 juillet 2006
Secret Spot - Portugal
Joao Dinis from the famous "Mustache Team".
Il nous a récemment confié qu'il skimme mieux avec la mustaichhh't...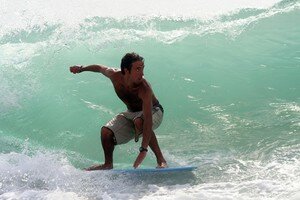 Pic by Mauro Texeira
06 juillet 2006
US riders in Brazil
Kyle & Chris from the East Coast show you how to rip Paulista waves!
20 juin 2006
Portugal 2005 - Praia Azul
Un trip de plus au pays du bacalhau et toujours la même guinch'. Une fois de plus, l'ami Joao était présent avec son sourire pour un accueil 4 étoiles !
S'en suivi, des blessés dès le premier jour, une session épique avec Hugo, Joao et Pedro à Praia Azul et de l'humour très très gras sans aucune once de finesse!
Sachez que votre dévoué Panda s'est brûlé la rétine pour vous rapporter ces quelques clichés coquins pris au téléobjectif... Je tiens à rajouter qu'il a failli mourir lorsque nous avons visionné la session de Praia Azul dans le bar (fermé pour l'occasion) d'Hugo. Nous l'avons tous dénoncé comme étant l'auteur du 1/4 heure d' images en gros plan (zoom X 500) de l'épiderme de la nouvelle copine Top Model de Mr Santos. Comme d'hab, la classe de la french touch'... FODASE
Random Bonus pics
16 juin 2006
Euro Champ 2005 - free session - Seignosse
Once upon a time, in the kingdom of "Grosland"...
A Tournament of Knights coming from all the old Europe.