04-05-07
The famous spot of la pointe located at the end of the peninsula of Le Cap ferret was discovered in the mid of the 90's by the old guard from Bordeaux.
Franck Gutierrez (our Godfather), Thierry Ferron, Sam Pampliega, Oliver Harrault, Pascal Obispo & Bernard Montiel kept the secret until the first vid around 1997...
At the begining of the millenium, Le Cap ferret started to be the backyard of the dead famous Skimcrash conspiracy and became very popular through skimfests.
In fact, there is several spots, several liners and classic breaks due to the peninsula shape; all with very strong currents!
The well known spot of la pointe is quite constant between april to october, due to tide swell being smaller and also due to the great increase of steepness.
90% of the time, the wind (north-west) doesn't affect the wave and use to stay off or light side shore!
If, nowadays, many crew consider themselves as homees, no one (except maybe Oliver H) like Laurent Lozes aka Dardarmotus knows how to do endless rides on this awesome liner!
Pics by Lolo, Panda, Skimcrash, Yogan Muller...
29-04-07
Depuis que Muchu est revenu de son stage d'apprenti chicanos chez Tex, qu'il a vu 2 mecs crever au Wedge et que Scooter lui a fait bouffer du boeuf aux hormones; le Muchu colle de la barrique façon Aliso à la Courante!
Spot: La Courance
Pics: John Hérault

21-02-07
Mr Embaixador et Hugo viennent de recevoir leurs boards ZAP!
Model Boom pour Mega et Pro model Hugo pour Hugo!
Le Pro model Hugo Santos est assez similaire au Boom mais avec un pin tail plus large.
-3 qualificatifs pour ta board, Mega?
Magic, Powerfull, Futuristic
08-01-07
A trip to San Seb' means some good sider'waves but not only, this is also an appointment with good food!
San Sebastián is probably the best place to eat in Spain! This is the trendy gastronomic destination.
In the old quarter of San Sebastián, every local bar is a culinary heaven...
The Basque custom, observed in every single bar in the region, is to lay out assorted Pintxos (Basque interpretation of tapas), on the barra.
Pintxos familly is wide : red pimientos stuffed with bacalao paste, from the plump, green Gernika peppers, the garlic-speckled anchovies in oil and vinegar, the chorizos, the cheeses and chicken croquettes...etc , most of them astride on a slice of txapata or baguette.
But, if you wanna reach the paradise, order a plate of delicious morsels of the SO SICK ham:
el Jabugo
!!!
A plate of Jabugo ham is more evidence for the eyes of what is that everything you eat here is the freshest, finest quality produce. Basques are exquisitely fussy about their food...
The Batardubreak's HDQ is located in the main street of Parte Vieja at Bar La Cepa, Calle 31 de Agosto,n ° 7. See you there...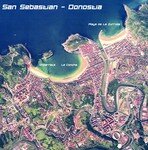 Pics by: Skalp, BDB, Lolo...
18-12-06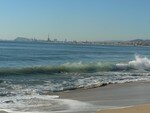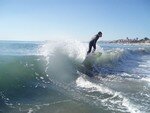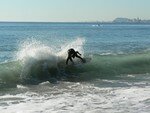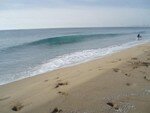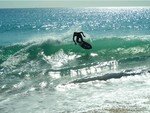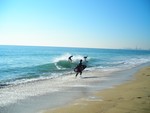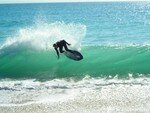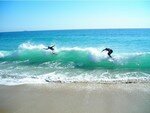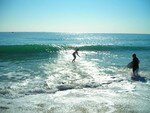 25 mn from Barcelona downtown!
Pics by Booba for Dune skimboards
11-12-06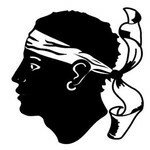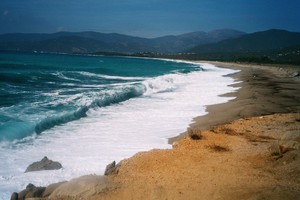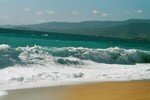 Spot situé à 30km au nord d'Ajaccio.
C'est un peu brouillon, avec un peu de jus avant la vague mais le potentiel est là!
Notre informateur (voir photo ci-dessous) nous certifie que la pente est bonne et que le sable est bien dur!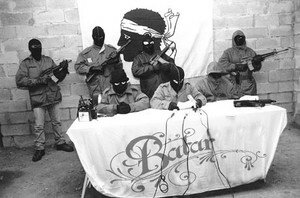 14-11-06
Hugo Santos @ Praia Azul
Pics by Jack Panda Bedex
22-09-06
Notre ami Matt 'kamaro' Thibault nous a supplié cet été pour être dans BDB...
Comme c'est pas un briconaute et qu'en plus il est Champion de France de choppe, son voeu est exaucé!
Spot: Bonne Source
Paparazzi: Jack Panda
05-09-06
Trip Key Words:
Fodase / Bola de Berlim / Charneca fight / Taupe à la Guinch' / Piano de porco / Praia Grande / Sagres / Illegal / Mustache / Jay-Dee / Alcabideche / Caralho / Panisol / Sofia / Carcavelos / Hugo el Magnifico / Shakira / Secret Spot / Cliffhanger / Fistfuck svp / Poupée Gruss / Paço d'Arcos / Bitoque / Pinto smile / Bacalahau / Tchao Panda / Keuskadi / Kektufaiich' / Biscoito / Fernando / Santos familly / OBRIGADO