31-12-07
Dans la millefa Prietto, je choisis Dominique aka Dom Pee.
Dom c'est un mec qui colle plutôt du lourd dans le shorebreak...
Dom, il a aussi une meuf mannequin maillot de bain,
qu'elle laisse pas TheJackBedex de marbre!
Dom vous l'avez même surement déjà vu dans Dismissed sur MTV !
Depuis que son cousin Paulo lui a rapporté que les BDB avaient de bonnes vieilles galettes en stock, Dom rêve de mixer à leurs côtés; alors il leur a envoyé une mixtape de 30mn, très dancefloor...
Track 1.- Carniful trio (Crookers Remix)
Crookers just have that jammin sound and know how to provide the essential bass sound I like

Track 2.- Armand Van Helden- I want your Soul (Tommy Trash Remix)
When this song was in my head when Armand's album Ghettoblaster was released, I was in Manhattan and my first day of record picking I found the original Depeche Mode track "everything counts" that AVH samples for the since bassline. Here Tommy Trash roughs it up a bit.

Track 3.- Dusty Kid - The Cat
Dusty Kid comes out of nowhere on the Southern Fried label with this banger about everyday ACID...pretty cool tweaked out new acid house themed song

Track 4.- Krazy Baldhead- Crazy MuthaF*uckas (Midfield General Remix feat Tes.)
Gotta love the Joey Beltran sample used by Midfield to give this track hat drastic rave-ish sound

Track 5.- Josh Wink- Higher State of Consciousness (Dirty South & TV Rock Remix)
The classic reworked for 2007

Track 6.- Trash Fashion- It's A Rave Dave (Denny Le Nimh & Bryan Cox Cause Of Death Remix)
Serious 90s rave almost jungle sounds added to this one

Track 7.- Magik Johnson- Scanning for Viruses (Claude Vonstroke's Coffee On Your Motherboard Mix)
The bassline does it for me. Heavy

Track 8.-BoyzNoize- Feel Good (TV=Off) (Shinichi Osawa Edit)
ok, so this came out in late 06 & BoyzNoize has already released his full length, but its such a solid jam getting almost Daft Punkish

Track 9.-Vandal vs. Green Velvet- La La Land (2007 House Mix)
Sounds like Justice reworked to me...white label boot leg
30-12-07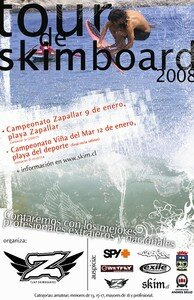 26-12-07
Frank Poupart est un fake. Son site est une vaste escroquerie...
Il est normal que ses T-Shirts soient du même acabit.
22-12-07
Avec un peu d'avance, voici un cadeau qui ne sent pas que le sapin...
Cliquez sur l'image pour découvrir l'inimaginable.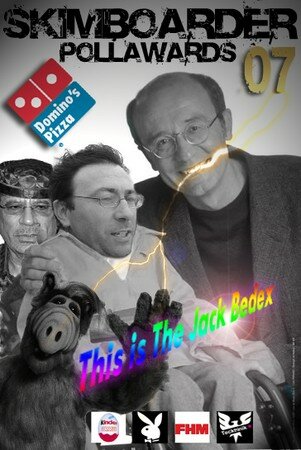 Click the Pik
16-12-07
Hossegor - Pics by Acacia, Rems, Skalp...
12-12-07

Le crew d'Ubatuba et son champion
Viendront donc goûter du break Grolandais en 2008, un Carioca et un Paulista!
Pro :
1º Thiago Lima - Ubatuba, SP (won tickets to UST Contest in France in 2008)
2º Munir Ruffo - Niterói, RJ (U$250 and tickets to UST Contest in France in 2008)
3º Pedro Sias - Rio de Janeiro, RJ (U$150)
4º Guilherme Leporace - Rio de Janeiro, RJ

Kids:
1º Renatinho - Ubatuba,SP
2º Lucas Gomes - Rio de Janeiro, RJ
3º Leandrinho - Ubatuba, SP
4º Guilherme "Hantaro" - Rio de Janeiro, RJ
09-12-07