What's Ten Question Tuesdays?
Ten Question Tuesdays is a new blog feature on Skim Invasion. Every Tuesday a new interview will be posted from one of the people on each month's selection. Skimboarders can submit questions to Skim Invasion (see below) to ask the selection. You can also submit suggestions on who you would like to see on Ten Question Tuesdays.
October's Selection
Jesse Lash :: NCSA Founder/President
Adam Hayward: Foreverskim/Travel Logs Photographer and Writer
Derek Makekau :: Foeverskim Editor/Founder
November's Selection
Paulo Prietto :: Professional Skimboarder
Bob Smetts :: Owner/Founder of Zap Skimboards
"Bernardo" :: Batardubreak Co-Founder
Tad Mask :: Foreverskim/Travel Logs Writer and Photographer
29-10-09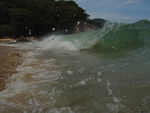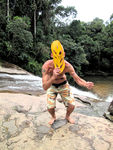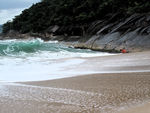 Amitié - Gastronomie - Secret spots - Samba - In 'n' Out - Pirassununga 51
Vous saurez presque tout sur le Best Trip Ever de Canalha et Biro Biro dans quelques semaines sur BDB!
20-10-09
Tout juste revenu de son Cali-Trip, le hardisk aussi plein que nos bidons le 24 au soir, le père Oliv' (Groovy Baby) s'est senti chargé d'une mission de la plus haute importance : montrer à la France entière que son étalon expatrié Muchu colle secrètement du lourd au pays des in'n'out et des soft drinks XXXL. 2 Minutes de wrap sauce cali a dos de cheval scintillant, crinière au vent, éclats de rire résonnants. 2 Minutes de muchu c'est 2 minutes sunshine... feel it.
Spots : Laguna Beach (Aliso, 10st...)
14-10-09

La carte Postale made in Rems
11-10-09
Tous les contests, tous les tournois d'apprentis chevaliers, tous les duels de gentilhommes sont sur:

10-10-09
All details HERE

Navarre Skim Invasion - october 3/4:
Corbin Dull (Zap Skimboards)
Aaron Astin (Syndrome Skimboards)
Corey Hanks (Exile Skimboards)
Benji Lucas (Zap Skimboards)