09-08-09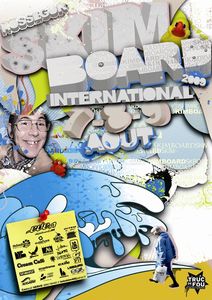 Men:
Mega (PORT)
Morgan Just (USA)
Yann Franssen (FRA)
Paulo Santos (PORT)
Jérémy Collins (FRA)
Jean Claude Chodass (FRA)
Tristanus Lamy (FRA)
Mario Gomes (SP)
Girlz:
Cécile Franssen (FRA)
Margot Fontaine (FRA)
Nienke Van Breugel (NL)
Pipa Pinto (PORT)
Juliette Ceccarelli (FRA)
Juniors:
Ned Weight (UK)
Essam Dallouli (FRA)
Cyril Charneau (FRA)
Rémi Di Giorgio (FRA)
Download the full results here
Full story, pics, vid coming in the following weeks...
04-08-09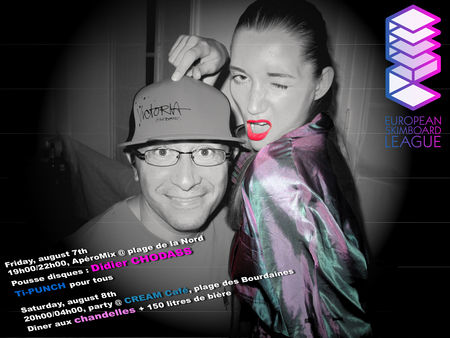 03-08-09
Pro:
1º Hugo Santos (PORT)
2º Morgan Just (USA)
3º Eduardo Joaquim (PORT)
4º João Dinis (PORT)
Girlz:
1ºMarianik Pichon (FRA)
2ºSofia Lopes (PORT)
3ºLeila Mendes (PORT)
4ºMaria Fontan (PORT)
Juvenis:
1ºAfonso Ruiz
2ºJosé Brites
3ºManuel Berberan
4ºnão me lembro

Junior:
1ºJoão Guerreiro
2ºDiogo Abrantes
3ºRafael Gatinho
4ºFrancisco Fernandes

Senior:
1ºDaniel Rodrigues
2ºJohnny Piedade
3º e 4º não me lembro


On the 24th and 25th of July, Southern California was pounded with a massive south swell.
As most of the attention focused on well known surf spots like The Wedge, Paulo Prietto and Exile decided to find some fun waves right at home.
At 5:30am Steve Taylor and Paulo launched the Exile Ski at Dana Point Harbor and headed towards South Laguna. Meanwhile, Aaron Peluso scouted the conditions at several breaks. Aliso was shaping up the best during the very low tide which made the usually secretive tow session very much more public...

...which was all good as far as we are concerned!

It was a little dumpy and a little closed out but the waves were huge and it was good times for all involved. Check out the video from the two day session below.
02-08-09

A la manoeuvre DartdartMalick au milieu des ordures.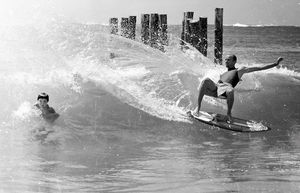 Pics by Remsless
29-07-09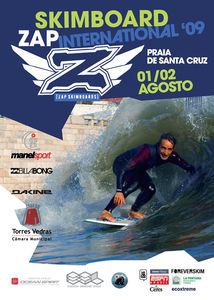 1-2 August in Santa Cruz - PORTUGAL:
Local contact: José Costa
zap.internacional@gmail.com
Cell: 00351936063121
Download the Press Release
7-8-9 in Hossegor - FRANCE:
Local contact: Hervé Ledoux
bnkskim40@yahoo.fr
Cell: 00 33 6 60 19 64 60
Guests: Tex Haines, Morgan Just & Guy Mauve

28-07-09
Contest UST ou compète roots aux Philippines,
Brésil ou Chili, mon coeur balance...
Bref, mondialisé, globalisé, que de chemin parcouru depuis les années Bodyboard Air Force.