12-09-09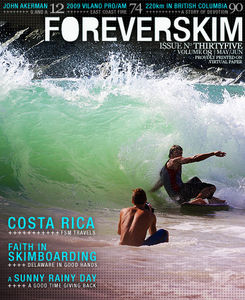 07-09-09
06-09-09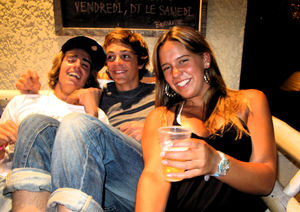 Quarté 100% Ferret au contest de Groléron Paradise
Skim-Tour France / Oléron:
1. Axel Cristol
2. Clément Elissalde
3. Lo2
4. Gruss
05-09-09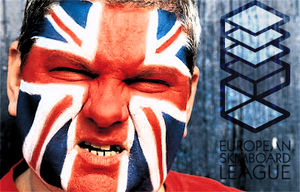 October 17/18 - Newquay - Tolcarne beach
The last ESL stage will be decisive to win the flight ticket to South America.
The winner will choose to enter a contest in Brazil or Chile.
Contest location here
Current ESL Ranking after 3* stages:

1 - Emmanuel EMBAIXADOR (PORT): 2049 pts
2 - Hugo SANTOS (PORT): 1804
NR- Morgan JUST (USA): 1720**
3 - Tristan LAMY(FRA): 1417
4 - Mario GOMES (PORT): 1384
5 - Paulo SANTOS (PORT): 1170
6 - Yann FRANSSEN (FRA): 1169
7 - Johan VIE ( FRA): 1079
8 - Rafael SANTOS (PORT): 1022
9 - Eric CESTARI: (ESP): 1014
10 - Ricardo ABRANTES (PORT): 962
Download here the full ranking

*The first stage of Barcelona was cancelled but all the entered riders got 439 Pts.
3 stages = Barcelona, Santa-Cruz, Hossegor.
**Non european riders can only compete for local prize monney.
02-09-09
Neste final de semana de feriado, vai rolar, na praia da Sununga em Ubatuba, a última etapa do campeonato brasileiro de Skimboard, o SKIM FESTIVAL BRASIL.
A previsão das ondas está mostrando a entrada de uma ondulação de sul na quinta com picos de 1,50 de altura, sofrendo influências de sudeste no domingo e virando. Ou seja, é sinal que vai rolar altas ondas para os melhores atletas da modalidade do País mostrarem todo o seu potencial. A disputa desta etapa está aberta, apesar do favoritismo de Leandro Azevedo, que já faturou as duas primeiras etapas (Espírito Santo e Rio de Janeiro), mas o seu retrospecto na Sununga, quintal de sua casa não é o melhor. Leandro não faturou nunhma etapa na Sununga pelo SKIM FESTIVAL desde a sua criação em 2003. Na galeria dos campeões estão: João Grillo (RJ), Marcelo Abreu (RJ), Kyle (EUA) e Tiago Porva, que que obtém o maior número de títulos na Sununga. Contudo, o cenário do Skimboard está muito disputado no Brasil, muitos nomes novos estão dispontando como: Guilherme Hantaro, Matheus Chiabi, Jackson entre outros. O que só aumenta a disputa para ver quem leva a etapa mais esperada do ano.