19-10-08
Spot: Seignosse, FRANCE
Riders: Olivier Chabert, Hugo Santos, Mega, Joao Dinis
15-10-08
Papi Bill finit avec un train d'avance cette année et notre Muchu termine à une très honorable 17ème place.
13-10-08
Skim Festival, Rio de Janeiro, RJ
Sol, praia, altas ondas, muitas gatas na areia e som na caixa, assim foi realizada a terceira etapa do Circuito Skim Festival Brasil, na praia da Macumba – RJ, neste final de semana, dias 11 e 12.

O grande destaque da competição foi o jovem prodígio Leandro Azevedo, que mais uma vez faturou a etapa. Leandrinho já havia ganhado a 2ª etapa do circuito, em São Sebastião, litoral paulista. Com a vitória no Rio de Janeiro, ele assumiu a ponta do ranking do Skim Festival Brasil, deixando para trás Allan Gobbo.

A próxima etapa será no mês de novembro, na praia da Sununga, em Ubatuba, nos dias 07, 08 e 09. O evento fechará o circuito e definirá o grande campeão brasileiro de skimboard de 2008.

A terceira etapa do Skim Festival Brasil foi uma organização da Auskim, Apoio: Skim Paradise, Quiosque RicoPoint, e Prefeitura Municipal de Ubatuba.


Resultados:
Skim Pro
1º Leandro Azevedo - São Paulo.
2º Rafael Prado - São Paulo.
3º João Grillo - Rio de janeiro.
4º Renato Lima - São Paulo.

Credits: Auskim & Ricosurf.com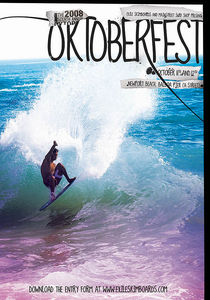 Oktorberfest, Newport Beach, CA

L'ordre d'arrivée des bourrins ce week-end à Vincennes sur mer:
1- Jamie Lovett
2- Bill Bryan
3- Paulo Prietto
4- Brad Domke
5- Sam Stinett
6- Morgan Just
7- Harley Nelson
8- Brandon Rothe
Notre frenchie préféré Muchu casaque bleu s'est bouffé la première haie du parcours ...
12-10-08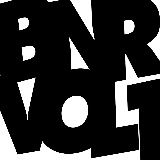 BOOOOM la compile du label des enfants bruyants dans la face de Jackou le croquant à poil avec son gilet réfléchissant sur la banquette arrière de son break vrombissant. Jackou pour serrer, il aime rouler le bouzin a l'air à fond de basse crasseuse, ça lui rappelle le merdier des tranchées au guidon de sa sulfateuse.
Boys Noize records label de zik électro maximale pourrait être comparé au couple Ed Banger/Institubes version allemande. Inutile de te dire que ça fait pas dans la dentelle pour patineur mon cher Nelson. Retrouvez sur ce double CD les meilleurs artilleurs du label : le patron Boys Noize himself, les Corses Les petits pilous auteurs d'un track "dodo electro" qui ravira les enceintes du camion de Gros doud, D.I.M, le Bordelais Strip Steve, ce fou de Siriusmo signant des tracks housy cutés bien second degré rappelant étrangement un certain Mr Oizo (voir musique utilisée pour la vidéo), et la révélation (pour nous) Shadow Dancer qui va bientôt nous envoyer son album dans la bouche. Les fans de son raveurs se jetteront sur le track "Schwarzfahrer" par Einzeller qui a dû détruire plus d'un entrepot crado dans la campagne Berlinoise...imparable. On oubliera de parler de la grosse erreur de casting Housemeister...un peu comme si vous preniez Bibichocko dans votre team.
A déguster bien fort de préférence!
Servez vous les mises en bouches avec le medley mixé par Strip Steve... ici
10-10-08
Spot: Seignosse, FRANCE
Credit-cameraman: Guy Mauve
Riders: Olivier Chabert, Munir Ruffo, Thiago Carlos, Hugo Santos...
08-10-08
Credits piks : Robert Huffman

06-10-08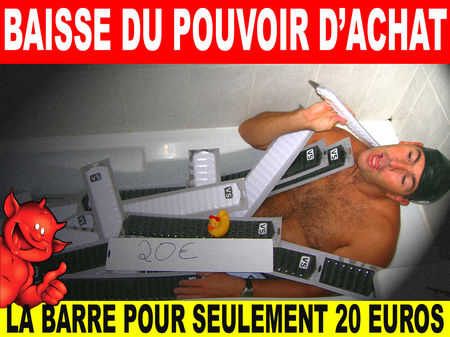 Commandez directement votre barre en envoyant un petit mot d'amour à
DaddyDoud le contrebandier:
herve-ledoux@wanadoo.fr
05-10-08
France through the eyes of Munir Ruffo: liners, French bread, topless, polite people, French sounding English…
I find myself a bit sad in the last couple of days, live in a reality way better than the brazilian one, where things actually work, people are polite and the waves break sideways on the shore left me a bit frustrated to be back in brazil. And I've only spent 11 days in France! Well… as my friend Andre Magarao and a bunch of funny tshirts says: "when life gives you lemons, make lemonade"!
Without a doubt this trip added so much experience to me. Walking around Paris by myself, where that is actually possible because the subway actually works on the entire city, spending 5 days in Cap Ferret with 3 dudes I've never seen before at a camping ground with movie theater, mini market and a huge Jacuzzi, be treated politely by everyone because of the simple fact that they are well educated and helpful was amazing!
My trip began on Tuesday the 26th of august at 5am, even before the sun was up. Due to a huge lack of organization from ---- I have to catch a flight to Sao Paulo Guarrulhos airport where I met Marcio Gameiro from Dirty Skimboards. A rare type of entrepreneur in Brazil, someone who supports the sport without expecting huge sums of money to appear on his bank account the next day. Here it goes my sincere congratulations and appreciation for the concern and wiliness to help me out on the trip to him and to everyone from SkimBrasil.
The plane took off at 11:30pm and landed in Paris long 11 hours later.
I got my bags and went straight to figure out how to get the Air France bus to the train station, Gare Montparnasse.
I only knew my way around because the crew from SkimBrasil has some friends in France...
But anyhow, I got to Montparnasse where I would meet Bernardo and Max (from Batardubreak).
When you first arrive at Gare Montparnasse is quite scary. There are millions of people walking franticly, lots of army soldiers full of guns, a huge amount of delicious French sandwiches, a bunch of different destinations and finally French people who are not very found of speaking English!
Luckily I managed to speak to Andre Magarao, who has been there before, and he helped me out on how to find my way in between so many trains. After awhile I met Bernardo and we left at 300km/h to Bordeaux. After a 3hours train trip we got to Bordeaux.
Once there we went straight to Remy's house. He was super nice and a cool host letting us crash at his place.
I needed to sleep at Bordeaux so we could continue our journey on the next day.
We got up said goodbye to Remy and headed towards Dax, a town close by Hossegor.
As soon as we got off the train Bernardo's friend Doud, who was also ahead of the organization of the contest, finally drove us to our final destination. After a more than 24hours trip I arrived at Hossegor.
Not everything was going that well. I didn't have a place to stay because Arnette only tried to sort out accommodations on the last minute so they got me a hotel 40 minutes away from Hossegor, at a city called Bayonne. Since I didn't have a driver or a car it was completely out of the picture to stay at the hotel. Once again the super cool French guys hooked me up with a tent and I crashed at Doud's backyard.
After so many draw backs I was finally calm and enjoying the trip.
Bernardo, Max, Doud and his family, Loic, Lolo, Mathieu, Bedex and many others were definitely someone the coolest guys I've ever met and I couldn't be more thankful for all their help. I hope some day they come to Brazil so I can so them some good time around here! I had some amazing times with my now French friends, always laughing and having a good time. I learnt a lot from them and their culture. Out moments speaking English with a French accent mixed with Spanish and Portuguese were always a reason for lots of laughs.
On our first day in Hossegor the conditions weren't very good because of the strong swell, but it was a good start. The best skimmers in Hossegor were also the most humble and down to earth!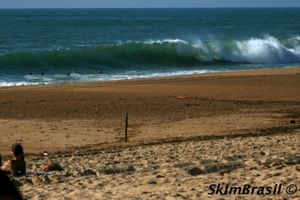 The contest started on Friday and every passing minute I was more astonished with the organization. Definitely the most polite crowd I've ever seen! One of the things that I learnt in France is that a huge structure, big speakers and free food is not what makes a contest well organized. At the French contest a sandwich coasted 4 Euros but the prize money was paid on the very same day! I still haven't got my 500 reais from the second place of the contest at Ipanema almost a year ago!
Back to the contest, Hossegor stoped during the final heat, I had the 4th best score of the semis but since I was third in my heat I was out. Either way, I was super stoked I reached the semis. Not to meantion I was the youngest in the Pro division.
As some of you have already seen, the contest ended at this super sweet pub, full of surfboards autographed and all.
After the award ceremony there was this dinner for everyone involved on the contest. It was definitely an unforgettable trip!
Thanks everyone!
Translation, pics: courtesy of SUPAndre Magarao from Skimbrasil.com