21-01-08

Teaser de la vidéo Ten years with BSB Team
20-01-08
2 videos qui méritent le coup d'oeil...
La première intitulée "paye ton style", de Corey Ryan à Santa Cruz (CA)
La deuxième à caractère informatif, "les aventures d'Huguette au Wedge"
19-01-08
Compétitions Nationales :

Siouville (50) - 3 et 4 mai
Valentin Batz-sur-Mer (44) - 24 et 25 mai
Seignosse-Hossegor (40) - 13 et 14 juillet
Cap-Ferret (33) - 13 et 14 septembre
------------------------------------------
Compétitions Régionales :
Région Aquitaine-Grolandes:
Seignosse - 26 et 27 avril

Région Loire-Atlantique:
Bonne Source - 19 et 20 avril
La Courance - 14 et 15 juin
Med'Tour :
La Seyne-sur-Mer - 6 avril
Fréjus - 4 mai
Cannes - 21 septembre
Le Pradet - 26 octobre

------------------------------------------
Special Event :
Girlies Vs Travestis :
Seignosse-Hossegor-RDA : 10 et 11 mai
Only girls or travestis!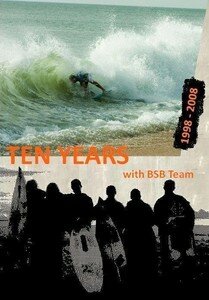 Teaser de la vidéo Ten years with BSB Team
13-01-08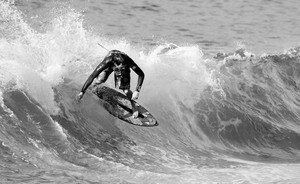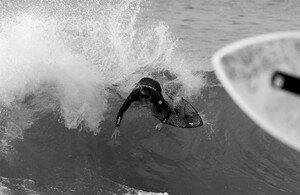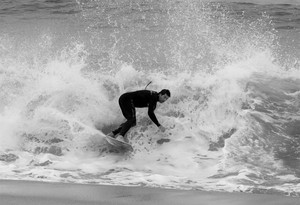 Niko Thib, Grodoud by Acacia - Grolandes
09-01-08
On prend les mêmes et on recommence … A noter le nouveau correspondant vidéo FSM Groovy Baby.
08-01-08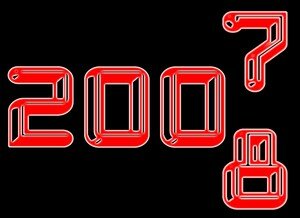 « Il vaut mieux avoir de l'avenir que du passé » Victor Cousin
Rétrospective, introspection, rétroactive, masturbation...
Année passée, bilan dressé. Chez les BDB pas le temps de se retourner pour contempler les quelques titres amassés…
Plutôt qu'un pauvre récap' 2007 on vous offre tout 2008 sur un plateau. NOW!!!
The Jack Bedex va se marier à Las Vegas / le péage de Groléron augmentera de deux coquilles d'huitres / Gut annoncera à Jul qu'il est son père / Barcelone capitale du skim 2008 / il y aura des vagues et du Banga au Siouville Contest / Steph Calais posera pour une pub Mennen / Guems nous dira si les infirmières du South Medical Center de Laguna sont accueillantes / Frank Poupart publiera son livre "Ma femme je la Chuck Norris" / Il sera strictement interdit de respirer dans les lieux publics / Bernardo sera le colocataire d'Alain Juppé / Paquito sera champion de France et les batards encore plus crevards... vivement 2009.
31-12-07
Dans la millefa Prietto, je choisis Dominique aka Dom Pee.
Dom c'est un mec qui colle plutôt du lourd dans le shorebreak...
Dom, il a aussi une meuf mannequin maillot de bain,
qu'elle laisse pas TheJackBedex de marbre!
Dom vous l'avez même surement déjà vu dans Dismissed sur MTV !
Depuis que son cousin Paulo lui a rapporté que les BDB avaient de bonnes vieilles galettes en stock, Dom rêve de mixer à leurs côtés; alors il leur a envoyé une mixtape de 30mn, très dancefloor...
Track 1.- Carniful trio (Crookers Remix)
Crookers just have that jammin sound and know how to provide the essential bass sound I like

Track 2.- Armand Van Helden- I want your Soul (Tommy Trash Remix)
When this song was in my head when Armand's album Ghettoblaster was released, I was in Manhattan and my first day of record picking I found the original Depeche Mode track "everything counts" that AVH samples for the since bassline. Here Tommy Trash roughs it up a bit.

Track 3.- Dusty Kid - The Cat
Dusty Kid comes out of nowhere on the Southern Fried label with this banger about everyday ACID...pretty cool tweaked out new acid house themed song

Track 4.- Krazy Baldhead- Crazy MuthaF*uckas (Midfield General Remix feat Tes.)
Gotta love the Joey Beltran sample used by Midfield to give this track hat drastic rave-ish sound

Track 5.- Josh Wink- Higher State of Consciousness (Dirty South & TV Rock Remix)
The classic reworked for 2007

Track 6.- Trash Fashion- It's A Rave Dave (Denny Le Nimh & Bryan Cox Cause Of Death Remix)
Serious 90s rave almost jungle sounds added to this one

Track 7.- Magik Johnson- Scanning for Viruses (Claude Vonstroke's Coffee On Your Motherboard Mix)
The bassline does it for me. Heavy

Track 8.-BoyzNoize- Feel Good (TV=Off) (Shinichi Osawa Edit)
ok, so this came out in late 06 & BoyzNoize has already released his full length, but its such a solid jam getting almost Daft Punkish

Track 9.-Vandal vs. Green Velvet- La La Land (2007 House Mix)
Sounds like Justice reworked to me...white label boot leg