20-10-07
18-10-07
17 oct 2007
The United Skim Tour is pleased to announce final rankings for the 2007 Season!!! This years announcement comes with a nice little surprise: Zap, Victoria, and Exile Skimboards have all stepped up to the plate and put together a $10,000 purse for the Top Six UST Riders. We apologize for the late announcement, but better late than never.
The top 10 looks like this.
| | | | | |
| --- | --- | --- | --- | --- |
| 1st | Paulo Prietto | 6028 pts | $4000 | |
| 2nd | Brad Domke | 5527 pts | $2400 | |
| 3rd | Morgan Just | 5300 pts | $1500 | |
| 4th | Grady Archbold | 5269 pts | $1000 | |
| 5th | Brendan Stevens | 3991 pts | $650 | |
| 6th | Sam Stinnett | 3754 pts | $450 | |
| 7th | Bill Bryan | 3260 pts | - | |
| 8th | Brandon Rothe | 2822 pts | - | |
| 9th | Jason Wilson | 2718 pts | - | |
| 10th | Jaime Lovett | 2620 pts | - | |
----------
33rd Hugo Santos
63rd Mathieu Thibaud
78th Emmanual Embaxaidor
Paulo Prietto was again able to squeak out a first place victory. Paulo knows the formula: make it to the finals in nearly every event and win a couple. Easier said than done. This third consecutive world title was also his closest. After an early exit at the Oktoberfest contest, 2nd place finisher Brad Domke had a brief opportunity to snatch it away. It was not to be however, as he was soon edged out in the same round of competition.
After a partial rookie season in 2005, and then an injury last year, this was 18 year old Brad Domke's first full year on tour. Ending up only a solid wave or two from the world title is certainly not a bad way to start.
Morgan Just has been a top UST contender for years and shows no signs of slowing down soon. What looked like it would probably be a fourth place finish this year quickly turned into a third place as Grady Archbold was eliminated early this past weekend.
Grady Archbold is no stranger to the top UST rankings. Going into the final few events he appeared to be well positioned to recapture the number two spot. Solid last minute performances by Brad and Morgan made this a difficult task however, and he slid one spot to number four by the slimmest of margins.
Brendan Stevens made his first appearance last year at seventh and improves upon that record this year with a fifth place showing. Solid work from one of the most powerful skimboarders in the world.
Sam Stinnett is the 14 year old super-grom to beat. After skimming only 5 of the 8 events, he has earned himself a sixth place finish, some cash, and a feat that may never be topped: the youngest competitor to make it to the top 10 ever.
Skimboarding legend Bill Bryan only skimmed three events this year but still racked up enough points to earn 7th place on the tour. Will we see him compete on the circuit again? He isn't saying if a Slater like comeback is in the works.
Brandon Rothe is possibly the essence of style on a skimboard. After some lackluster finishes and missed events early in the season, he came on strong winning the last two events and securing a top 10 spot.
Jason Wilson is one of the tour veterans who simply knows how to get it done. Traveling to all the events and earning solid finishes on both coasts makes it happen.
Jaime Lovett is the wildcard of skimboarding. Clearly one of the most talented riders out there, he has yet to commit to a full tour. Even with just two events under his belt, he was able to barely squeak out a 10th place. We want to see more Jaime.
Thats it. The 2007 season is in the bag.
Source: United Skim Tour
17-10-07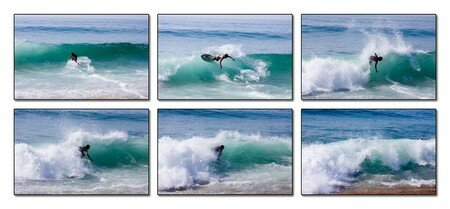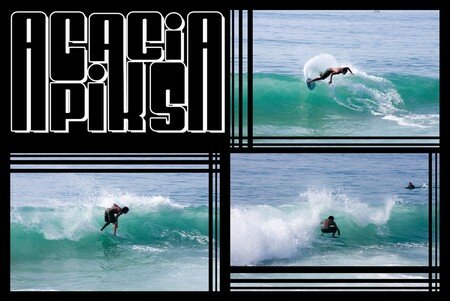 Pics by Acacia
16-10-07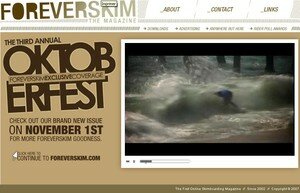 14-10-07

Conditions. Not good in the morning with strong south wind. Glassy and Semi firing all afternoon, running amateur heats during the majority of it.
Final:
Brandon Rothe
Brendan Stevens
Morgan Just
Sammy Stinnett
Brandon Sears
Harley Nelson
Jason Wilson
Joey Vavala
Pro Heats Day 1:

Paulo - 1
BCS - 2
Steve Taylor - 3

Tyler Stanaland -2
Domke -1
Koty -3
Ricky -4

Grady -2
Dave Scott -4
Rothe -1
Matthieu Thibaud -3

Noogie -1
Geo -2
Brent Grech -3
Tommy D'Eliscu -4

Sam Stinnett -1
Joey Vavala -2
Ryan Parola -4
Brandon McCormick -3

Harley Nelson -1
Woody Harris -2
Jake Stinnett -3
Austin Bleiweiss -4

Hunter Poller - 2
Mike Stanaland - 4
Keith Peery - 3
Jason Wilson - 1

Morgan Just - 1
Noah Alani - 3
Omar Meddeb - 4
Dominic Prietto - 2

11-10-07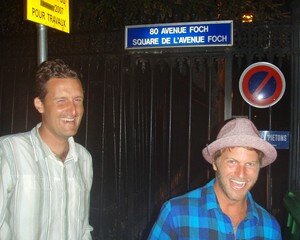 Les coulisses du Team Metrosexuel:
C'est l'histoire d'un Grady qui aime se déhancher sur du D.I.S.C.O, c'est l'histoire d'un Don Peluso qui ne se lave plus les mains depuis qu'il a serré la paluche de THE MAN , c'est l'histoire d'un Paulo qui aime se bouffer du musée, c'est aussi et surtout une histoire de bouffe!
Baguettes, Claquos, Pinard, Sauc'bar, tout est trop bon dans le cochon corse surtout quand il est finement tranché par Maître Bernardo!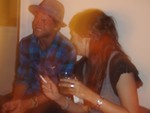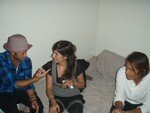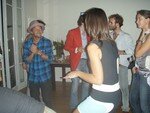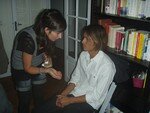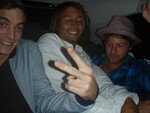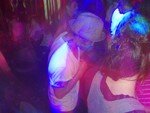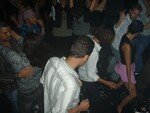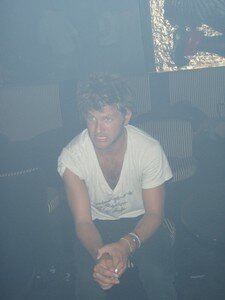 à suivre...
09-10-07

Brad Domke, Hossegor By Acacia