08-01-07
A trip to San Seb' means some good sider'waves but not only, this is also an appointment with good food!
San Sebastián is probably the best place to eat in Spain! This is the trendy gastronomic destination.
In the old quarter of San Sebastián, every local bar is a culinary heaven...
The Basque custom, observed in every single bar in the region, is to lay out assorted Pintxos (Basque interpretation of tapas), on the barra.
Pintxos familly is wide : red pimientos stuffed with bacalao paste, from the plump, green Gernika peppers, the garlic-speckled anchovies in oil and vinegar, the chorizos, the cheeses and chicken croquettes...etc , most of them astride on a slice of txapata or baguette.
But, if you wanna reach the paradise, order a plate of delicious morsels of the SO SICK ham:
el Jabugo
!!!
A plate of Jabugo ham is more evidence for the eyes of what is that everything you eat here is the freshest, finest quality produce. Basques are exquisitely fussy about their food...
The Batardubreak's HDQ is located in the main street of Parte Vieja at Bar La Cepa, Calle 31 de Agosto,n ° 7. See you there...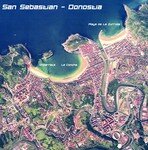 Pics by: Skalp, BDB, Lolo...
04-01-07
Le premier article skim, de feu BODYBOARD-AIR-FORCE (N°1 Mai-Juin 1993)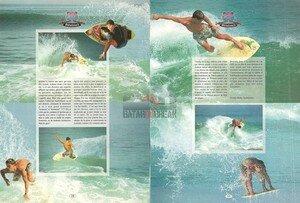 01-01-07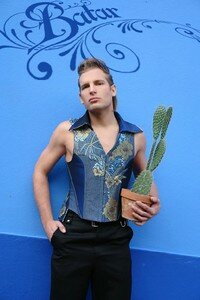 Si on travaillait chez Skim-Tour, on aurait pu vous pondre un truc du genre :
Figure emblématique du skim nordiste, Stéphane Châtelain remporte cette année le droit d'être dans BDB.
24 ans, Skimboarder du six-deux, méfie teu (62).
Après 7 ans de skim à faire des jumps face à la mousse, Steph découvre l'égouttoir et parvient à se faire des pâtes carbo !
On vous kiffe comme même Francesco et Reno !
****
14 ans, c'est l'âge des premières glisses avec les copains, 3 ans plus tard, il caresse une forme phallique nommée Olivier.H (le pro model Eden pas le beauf de Rémy) à l'aveuglette sans savoir comment on pratiquait vraiment le skim, dixit Steph.
« J'avais même pas encore vu de vidéo mais je me doutais qu'il y avait un truc cool derrière ça, j'étais à fond dedans !»
Longtemps seul au monde, face aux éléments déchaînés du ch'nord, il était à dix mille lieux de penser qu'un autre homme vivait la même chose que lui à l'autre bout de la France sur une île remplie de cailloux et de parcs à huîtres !
Heureusement, en 2003, Steph descend à St Nazaire…
Là, c'est la révélation, il serre la main de Jack Bedex, himself.
Ce dernier, par ce contact furtif et viril en profite pour lui refiler le secret de la montée rapide et au passage une bonne gastro.
De retour dans le ch'nord, c'est l'épidémie !
Steph refile le virus du skim pas la gastro (on est pas lourd à ce point chez les BDB).
Avec ses 1,84 m de muscle, Steph s'impose très vite en chef suprême de l'association Opal' Skim.
Ce que vous savez sûrement moins, c'est que Steph est mannequin; si, si !
Beau gosse, maquillage, podium, défonce, et partouzes façon Terry Rodgers…
Des défilés que Steph termine toujours de la même manière en se saoulant avec ses bières préférées : 3 monts, Goudale, Ch'ti, Kasteel...
Bref, le pauv' garçon est complètement alcoolo…


Steph, c'est aussi l'histoire d'une rivalité haineuse avec son frère Chris Calais…
Des mots, des insultes, des coups qui pleuvent aussi bien à la plage que sur le parking !
Des blessures de l'âme sans lesquelles on ne pourrait pas vraiment comprendre cette personnalité contrastée, mi Ch'ti, mi mannequin.
Bon, le ch'ti de Calais, on pourrait en faire un roman mais on a surtout décidé d'en faire une vidéo !
*A vous de juger, ses propos ont été volontairement déformés !
31-12-06

Sick footages from Cabo 2006 , oooh Grady!
30-12-06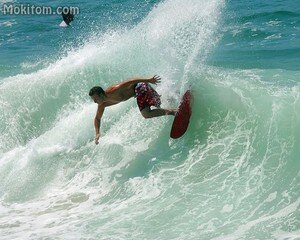 Superbe gallery SKIM sur Mokitom.com
27-12-06
26-12-06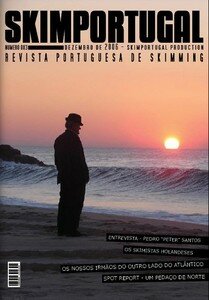 22-12-06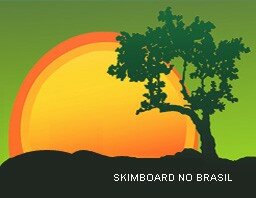 Our friends from Brazil are promoting the jewel of SUNUNGA beach!
Check out their new Blog-site Auskim including the amazing vid: Cotton project
18-12-06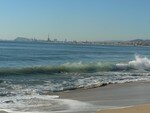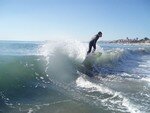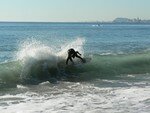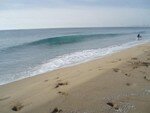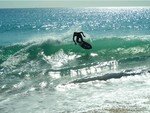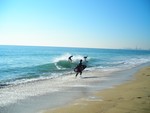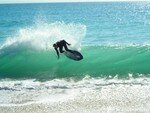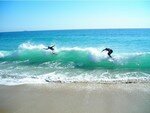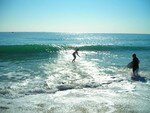 25 mn from Barcelona downtown!
Pics by Booba for Dune skimboards