25-09-08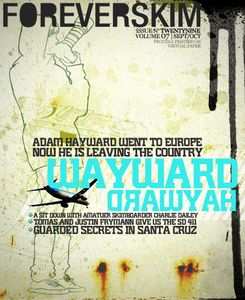 24-09-08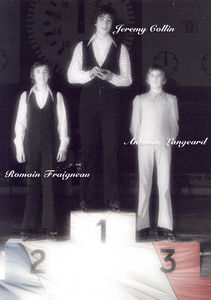 More info: Skim-Tour
23-09-08
Souvenez-vous l'épisode précédent...
Busdriver avait voulu tuner pimper sa fourgonnette!
Manque de bol, il y avait foutu le feu.
Une arnaque à l'assurance et une caisse noire à l'Internat plus tard, faites comme Busdriver et vive la vie en Californie!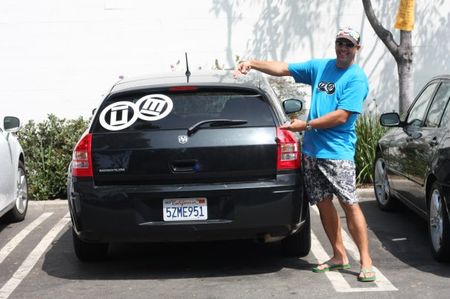 22-09-08
Ce que vient de réaliser Mathieu Thibaud aka Muchu est doublement historique!
Il termine 7eme de la catégorie reine, soit la meilleur performance de tous les temps d'un européen sur le circuit Pro et il a même oser finir devant Beaker dans son Quart!
Quant à son frére Nico Superchodass, ce dernier enlève la 2eme place dans la division amateur!
Enfin, la Grolandes Touch' était complétée par Daddy Doud dans le jury...
Paulo Prietto
Bill Bryan
Brandon Sears
Morgan Just
Jaime Lovett
Stephen Bradford
Mathieu Thibaud
Harley Nelson
....
Credit pic:Green Waters - Santacruzer
20-09-08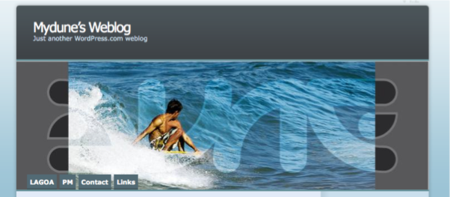 Click the pic to enter Dune's pandemonium
14-09-08
Le nouveau spot barcelonnais...
C'est à 10 bornes au nord du Masnou et d'après les locaux ça marche souvent et mieux!
Alors rendez-vous en avril 2009 pour tester Mataro.
13-09-08
Click here for Portuguese version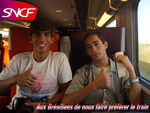 For guests coming from across the pond, everything really starts at the Paris Montparnasse train station.
That's the easiest gate to the famous skimland: Grolandes*.
After Andre Magarao, Steve Lerum and Morgan Just, this time I had a meeting with the two best Brazilians riders:
Munir Ruffo from Rio de Janeiro and Thiago Carlos, local of the legendary beach of Sununga.
Our official Batardubreak naughty cameraman, the famous Guy Mauve, also accompanied me.
3 hours of high-speed train TGV later; we got a well-deserved night at the BDB Bordeaux HDQ.

The following morning we took another train to Dax.
Once in Grolandes, the contest Director Hervé Ledoux aka Doud was waiting for us with some pâté, saucisson and white wine.
What a better start?
In the afternoon we got our first free session at the beach "la Centrale".
The swell was heavy and powerful.
Munir pulled the first deep barrels meanwhile Thiago pushed some strong frontsides.
Little by little new skimboarders joined us on the spot. It looked like a contest zone.
When Olivier Chabert aka Guyano, from French Guyana (an overseas French department, located on the northern coast of South America) arrived the show got even better and made the spectators roaring.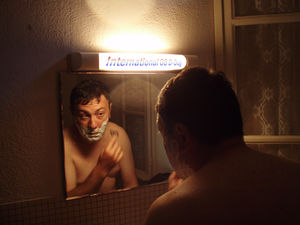 D Day, the freaking friday
means building the Skim camp when the sun is rising...
means, a lot of coffee...
means the first rides with the Grinch...
means a 31° C air temp
means living an epic contest day!
The battleground was located at the south of les Estagnots beach, meaning in the border of the naked beach.
To open the hostilities Hugo Santos found an in & out barrel, Munir did big skatey drops and Guyano drove endless frontside rides.
In fact, each rider got some good waves and landed some good tricks.
Swell became especially good at the end of afternoon, and especially close to the naked swim zone.
Friday night was free. We met with Grolandes locals (Skalp, Acacia, and the Audience 33 prod team) at the Kalimuxto bar, the specialist on Belgian beers.
Day 2, "la lutte finale"
Swell was smaller but still good at high tide.
The area of the final wasn't very steep but provided some fun liners.
The top four Girls was really impressive and they landed some pretty gnarly tricks!
Seeing the determination of Sophie, Christine, Margot & Cécile was amazing, it would be very interesting to see them mud wrestling though!
The final heat provided a lonely Frenchy against the well-known Portuguese gang "el trio muuustach".
At first sight, the final looked like a déjà vu, without new comers…
But you had to see the semis.
Semis were an amazing tight race with guys like Nicolas Thibaud, Munir, Romain Fraigneau, Ricardo Abrantes…
To resume the final, Guyano was definitely above his fellows!
Mega did a very solid heat with a great variety of tricks.
He easily could have claimed the second place…but judges preferred Hugo's long backside rides.
And Joao got the fourth place for his perfect smile.
After 3 days of good skimming, hard sun tanning, what more can we expect?
A storm maybe?!
Effectively the storm came at the end of the afternoon.
But what is a storm in comparison to a hurricane?
Due to the fleeting rain, awards ceremony had to be moved to inside the Cream Café…
or inside the pressure cooker…should I say!
More than 100 overheated people were yelling just like as they were becoming deaf.
The Oz owner of Cream Café had never seen an ambient like this before.
Every contestant was very spoiled by sponsors' prizes.
Once on the podium, some of the people removed their clothes while the crowd going wild undressed others.
It was completely firing when the winners stage dived on the crowd for slamming.
No more voice to scream, but enough energy to dance all night long on the electro mix of Nicolas Thibaud aka DJ Superchodass.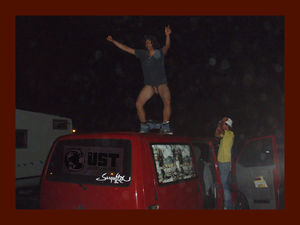 Last thing to add: save the date, France is ready to be a stage of the UST 2009!
We would like to thank the skim industry: Unamas, Dune, Exile, Victoria, Eden, Dirty Money.
We would like to thank very much the Ledoux family, Paskl & Gaby!
Bernardo
*Grolandes is a word game to name the good skim area around Hossegor. It comes from the name of the local county " les Landes" and the word Gros meaning Fat in french. Litteraly the land of big swell.
Credits Pics: Rems, Acacia, Munir, Bernardo, Booba, Skalp
08-09-08
Julien aka Acacia n'est pas un peintre question photos...
Il nous le prouve tout au long de 74 superbes pages purement Grolandaises.
La vérité, faites péter la CB!