18-03-08
Boys Noize aligne un mix "Suck my deck" qui colle déjà la poutre apparente rien qu'en lisant le tracklisting ; pire qu'un étalage 100% cochonaille AOC. Comme si le boy avait réuni tous les bouchers du monde pour débiter de la barbac' facon John Rambo à La Cotinière.
01 Justice - DANCE (Boys Noize's Teaching How To Dance Accapella)
02 Surkin - Next Of Kin
03 Jackson & His Computer Band - Apeggio
04 Sebastian - Dolomi
05 Modeselektor - Suckerpin
06 Apparat - Cheap Thrills
07 Alter Ego - Beat The Bush
08 Das Glow - Sunburnt
09 DJ Blaqstar – Shake It To the Ground (Claude von Stroke Remix)
10 Shadow Dancer - Poke
11 Shadow Dancer - Cowbois
12 Siriusmo - Mein Neues Fahrrad (Boys Noize Rework)
13 Boys Noize - Lava Lava
14 High Powered Boys – Hoes Get Down
15 Feadz – New Humanoid
16 DIM - Is You (Brodinski Remix)
17 Dj Koze - Don't Feed The Cat
18 Lil Louis/Marshall Jefferson - Video Crash
19 Laurie Anderson - Oh Superman
20 MMM - Donna
21 Smith n Hack - b2
22 Thomas Bangalter - Spinal Beats / Smith n Hack - b2
23 Boys Noize - DeDeDepella / Thomas Bangalter - Spinal Beats
24 Das Glow - Weiss Gaz
25 Reel 2 Reel - I Like To Move It (Instrumental)
26 Auto Repeat You Can't Stop (Paul Johnson Remix)
27 housemeister - Inodertodance/ Surkin- Ghetto Obsession (Accapella)
28 Puzique - Thomas
29 Justice - Phantom (Boys Noize's Unreleased Turbine)
30 Boys Noize - Arcade Robot
31 Outlander - The HVamp
32 Ost & Kjex - Hasta Luego Manchego (Martin Horntveth Mix) (Sisi Edit)
33 The Faint - The Passives
34 Romanthony - Wanderer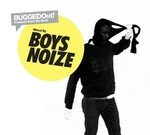 16-03-08
GeraçaoSkim sait comment promouvoir le skim à Recife
et fait de son premier rendez-vous un véritable succès médiatique!
Munir et Vuca, TV superstars...
11-03-08
"My new stick" , a story by Paulo Prietto,


"Paulo Prietto's 2008 Pro Model from Exile Skimboards is an amazing piece of work.
It comes 5/8 inch thick standard with a glossy coat. You can change the thickness , colors, and top coat if you want. All you need to do is ask. That's it. I'm riding the 3/4 inch textured deck nowadays, but still love the 5/8 thickness when the conditions are right.
I'm learning that I can still turn the thing just as quickly as Steve Taylor turns his Subaru so I think I'm sticking with it.
The dimensions of the board haven't changed this year, but I've been talking with Don Peluso and we may modify it next year.
Stay tuned...This year's art differs from other years.
Grady has done my art in the past, but I didn't even try convincing him this year.
He hates doing my art.
Fortunately, I'm surrounded by creative people and Derek from ForeverSkim was happy to help me out.
This year's color combination symbolizes the proverbial yin and yang of my life.
It has the sexiest green ever that makes girls clothes fall off.
It will brighten your day and simultaneously make you want to hit the dance floor after your skim sesh.
It's so freakin fast. It's like a stealth bomber flying down the line ready to rip your head off.
It's a good balance of rocker and shape making it a good board in all conditions.
I like it. I like to skim. I like my new black and sexy green board."
Paulo Pee
09-03-08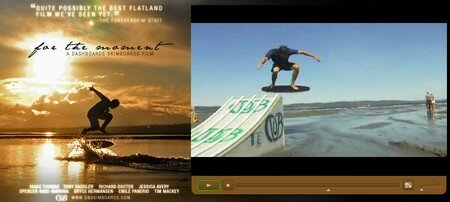 05-03-08
Plus au nord, cette fois-ci, c'est à Recife que ça bouge!

***
04-03-08
03-03-08