05-07-07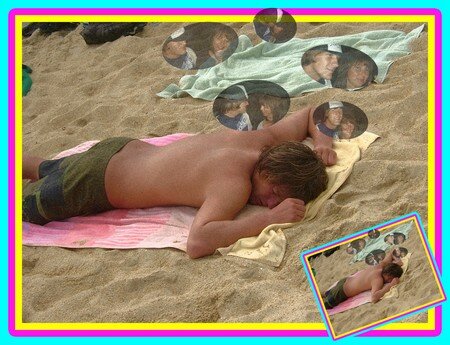 01-07-07
Quand la sauce prend c'est qu'il y a toujours les bons ingrédients!
La recette de cet International 2007 est assez simple : Skim, Sex and Fight
On pourrait évidemment vous raconter qu'Hugo a survolé les débats, qu'Ivan Ashauer est un alcoolo, que le Team Mussstach' s'était rasé le pubis pour l'occaz, que Momo est tombé in love, mais qu'il s'est aussi mangé une tarte pour son premier Euro Trip, que le mec qui a collé une mandale à Momo s'en est pris une, façon puissance 4 par l'ogre de Pessac et que tout ça s'est fait sur fond de bonnes chansons.
Mais, au poids des mots, on préférera le choc des photos!
Et, on ajoutera une dernière chose: Pas mal l'organisation ! (BNK et Skimfoutre Tour)
"Peluso, chauffe tes rillettes, l'UST 2008 va arracher le Mennen!"
All pics: copyrights Batardubreak, Unamas & Dune
Day 1: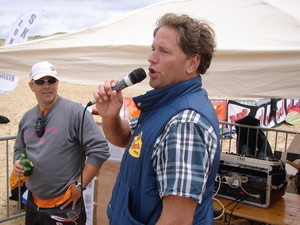 Day 2: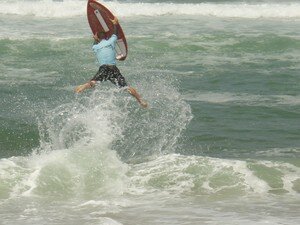 Day 3:
It's high tide u ride !!!
Bernardo
25-06-07
Check Pics section & video coming soon...
Open:
Hugo Santos (Port-Team Zap)
Morgan Just (USA -Team Vic)
Joao Dinis (Port-Team Vic)
Mega (Port-Team Zap)

Juniors:
Yann Fransen (Fra-Team Varua)
Carlos (Port-Team Folha)
Alive (Fra-Team Unamas)
Alex Marette (Fra-Team Unamas)

Féminine:
Sophie Free (Fra-Team Unamas)
Cri (Fra-Team Vic)
Margot (Fra)
Caro Thomas (Fra)
20-06-07
Pics by Skalp for Unamas skimboards

19-06-07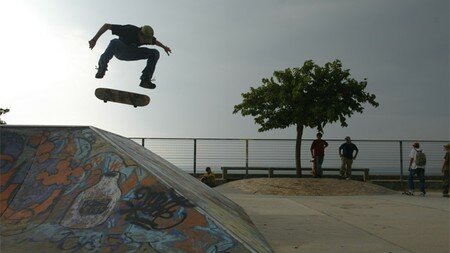 Bigspin, backside air, shove-it grabbé, les younguns de la newschool balancent des tricks de skate dans le skim et poussent au cul la oldschool et son style téléguidé façon pépé dans canapé.
L'univers du skate nous influence tant, que les BDB se devaient de lui consacrer un dossier.
Cependant, on ne perdra pas notre temps à retracer l'histoire de la planche à roulettes des années poolriding à nos jours, ni même à vous expliquer comment bien placer son pied pour taper un 360 flip...
Nous avons choisi de parler de la nouvelle marque de skate française : REKIEM SKATEBOARDS.
On fait monter le buzz parce que le boss de Rekiem n'est autre que Pierre "PEDRO" Pascaud ancien membre de skimcrash comme certains BDB. C'est à Anglet, dans l'atelier Rekiem que Pedro shape lui-même ses plateaux, car ici, pas question de sous-traiter comme la quasi-totalité des marques françaises.
Là tout est fait à la mano « undercontrol » by Pedro le roi des fourneaux.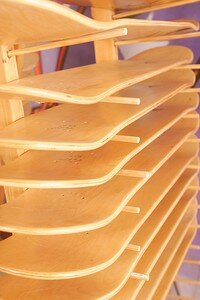 Quant aux décos, tous les tontons du style se donnent a fond dans l'artwork Rekiem :
Lo2, Paskl, Yvan, les « graphistfuckers skimboarders » collent du lourd question papier peint.
Les riders du team balancent du gras à tout va...
Team Rekiem : Jeremie Hugue, Pierre Pascaud, Matthieu Labbé, Geoffroy Leblanc…
Plus d'infos, d'images, de vidéos, et pour contacter Pedro par Minitel :
Notez que l'ami Pedro sera présent à l'International de Seignosse les 22/23/24 juin avec quelques plateaux Rekiem dans le showroom Unamas...alors n'hésitez pas.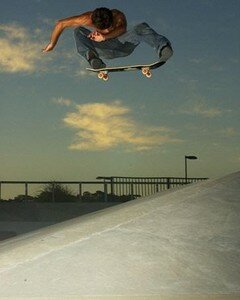 Rems
18-06-07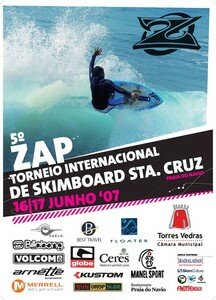 Open:
Hugo Santos* (Port)
Joao Dinis* (Port)
Mathiew Thibaut* (Fra)
Pedro Lopes (Port)
Momo (USA)
Masters:
Tex haines
Jérémy Collins
Skalp*
Rui Mauricio

Seniores:
Fabio Gomes
Ivo Petiz
Hugo Santos (fox)

Feminino:
Sophie Free*
Leila
Pipa
Ines Fontain

Juniores:
Pedro Ribeiro
Diogo Conceiçao
L'enfant Langeard
Joao Pedro

Juvenis:
Simao Pinto
Fabio Afonso
Jose Brites
Gonçalo Santos
*BDB label rouge
14-06-07
11-06-07
Winners: Ivo Soares Petiz & Joao Carvalho
-A l'occasion de son premier anniversaire, Batardubreak offre un t-shirt BDB aux 2 premières personnes qui reconnaitront le rider de la photo.
Veuillez envoyer votre réponse à: batardubreak@gmail.com
1 seule réponse par joueur!
Les joueurs ne peuvent pas être des proches de ce rider!
-For his first birthday, Batardubreak offers a Batardubreak' t-shirt to the first 2 persons that find the rider of the pic.
Send your response to: batardubreak@gmail.com
Only 1 response by player!
Players can't be closed friends of the rider!
-Para su primero cumpleaño, Batardubreak ofrece una camisa BDB a las 2 primeras personas que buscan quien es el rider de la foto.
Mande su respuesta a: batardubreak@gmail.com
1 respuesta sola por jugadore!
Jugadores no pueden ser amigo del rider.
09-06-07
Après Panda et Ricou, l'écatombe continue: Bill Bryan blessé et le Team Zap US a la gastro!
Seuls Morgan Just et Ivan Ashauer feront le voyage...
Heureusement nos amis Jaydee, Hugo et Mega viennent pour beurrer les toasts!

International French Championships
June 22, 23 & 24, 2007
Seignosse, France
Inscriptions vendredi 22 à 9h00 sur le site
Vendredi 22, 11h00 lancement des premières séries Seniors
Samedi 23, Elimination de Grodoud
2 kiné seront à dispo!
Prize Money: 4000 euros

International Portuguese Championships
June 16 & 17, 2007
Santa Cruz, Portugal
Inscription/entry ZAP
Prize Money: 6000 euros

31-05-07
Pics by Andre Magarao
Spot: Niteroi, Brazil