16-06-12
A l'heure où le G20 se réunit à Cabo,
notre Yannou national revient sur son installation,
son rêve, ses coups de coeur, ses désillusions
et surtout son pari gagnant de local shaper Unamas.
"Pour ceux qui ne connaissent pas, Cabo c'est des plages de sable fin avec des vagues et du soleil tous les jours de l'année. Tu as au moins un spot qui marche parfaitement pour le skim, le surf ou le body à toute heure de la journée. L'eau est transparente, tu as une nature encore préservée : des baleines , des raies manta volantes, des poissons par milliers… (...)Dans mon barrio la police a déjà torturé un de mes potes , a criblé de balles ma voiture et la maison du voisin de mon pote par erreur, elle a assassiné l'oncle d'une copine. La police gère la prostitution, le trafic de drogue, et quand vient Noël, racket pour payer des cadeaux à leur gosses..." To read More
15-06-12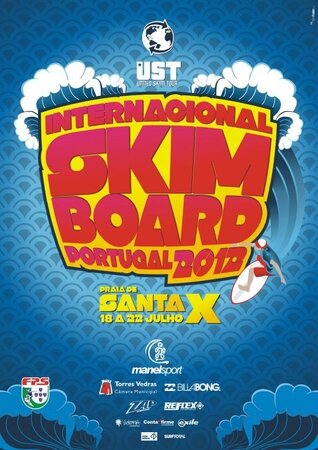 Retour de l'UST en Europe et cette année la battle a lieu chez Zé Costa à Santa Cruz.
Enter facebook event
13-06-12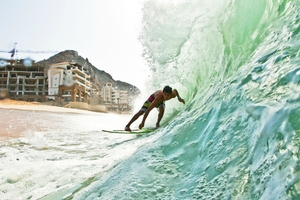 "The Cabo contest represents the beginning of the United Skim Tour 2012. As well, this start sets a bunch of expectations about who's going to dominate the hole thing. After the Cabo final which was such a motivating battle between the old and the new school between Bill Bryan, Paulo Prietto and Sam Stinnett. It was Samm who ended getting a couple of barrels that made the difference. It is impressive how Sam's become in such an experimented competitor when it comes to winning crucial heats"...Click to read more on Skimmexiko
10-06-12
click the pics to enter Facebook page events
Le secret spot repéré par Fido sur Google Earth et inauguré avec le crew Exile l'année dernière.
A la manette de la vid, c'est Pedro Di Palma, notre pote du Venezuela.
06-06-12
Blair Conklin
Brad Domke
Sam Stinnett
Morgan Just
De la très bonnes barriques en Go Pro...
05-06-12
Notre ami Andre cartonne toujours dans la "Nouvelle Star" version Muuuustach'.
Il se produira sur la mythique scène du Quiosque de Sununga en compagnie de Divino Santos début 2013 lors de la super kermesse.