08-04-18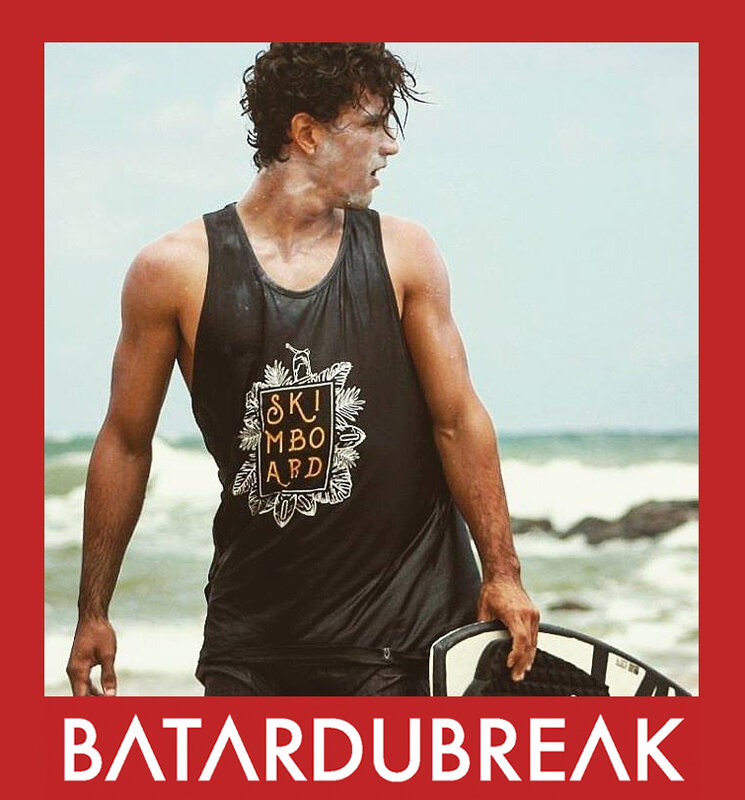 WHO: Bruno Sa
Age: 25
Homespot: Candeias, Recife - Pernambouco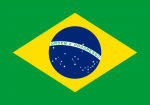 Sponsors: Wavegrip, Zap Skimboard and Nitro Skates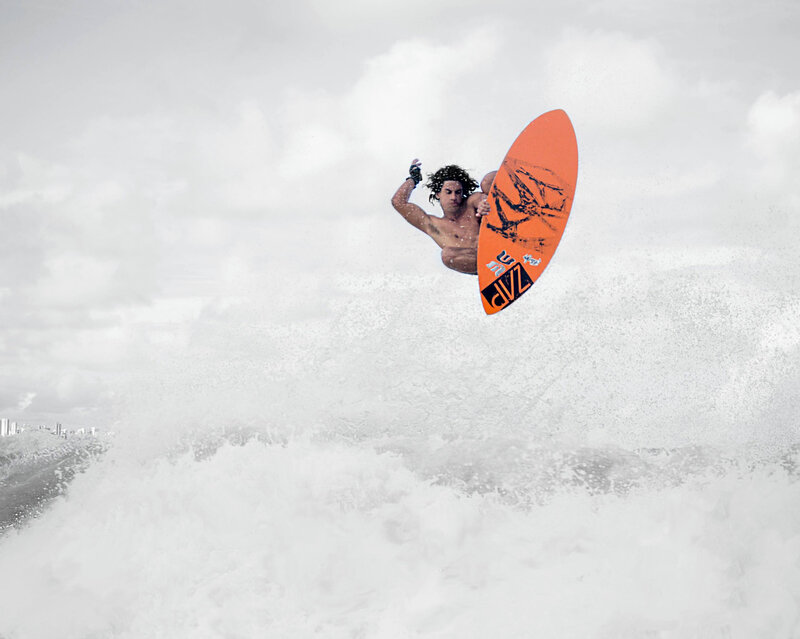 How, when and where did you start skimboarding?
When surfing was banned at Recife because of shark' attacks, the solution was to slide with ​bodyboard on the shore. That's how I started skimboarding without knowing it.
Who's your skimcrew?
My friends Tiago, Bolha and Igor.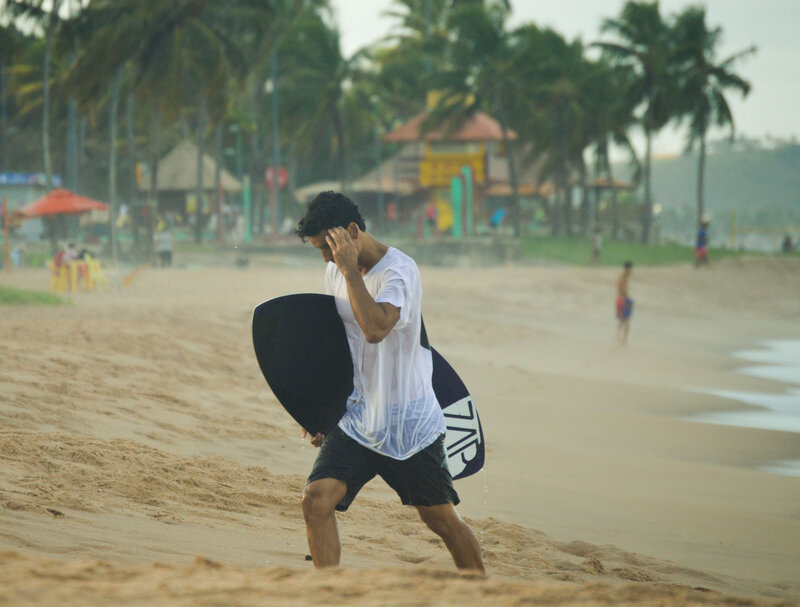 Favorite spot:
Sununga
Could you tell us more on your local skim scene?
Since we've had shark attacks, there's normally no one at the beach which make easier to skim...But sometimes there are fishermen with rods that limit our space.
If I say "skimquest", what does it mean to you?
ed. We will show an old VHS to Bruno...
Who is your Skim idol and why?
Blair Conklin because he flows like a feather whenever he's skimming, no one does it like him.
What is your best skim memory?
The first time I went to Sununga! I had the chance to meet some great athletes there.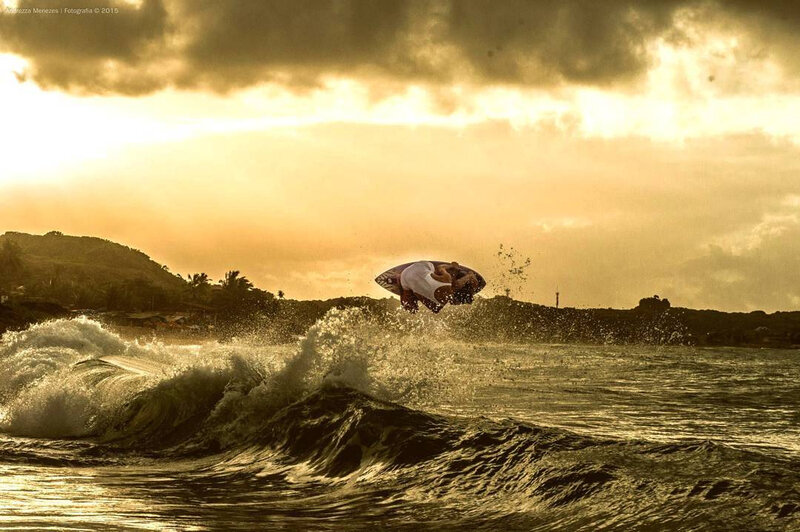 Where would you go to skim?
The Wedge and Cabo San Lucas
How do you imagine the future of skimboarding?
I imagine that becoming as important as WSL. It may take a while, but we'll get there. I believe that everything will depend on the union between skimboarders and also between skim brands.
Besides skimboarding, what do you enjoy?
I love skateboarding, surfing, playing tennis and diving.
Anybody to thanks?
I would like to say thanks to all my sponsors: To Zap Skimboard for making me grow and for believing in my potential; To Wavegrip for supporting me since I started; and to Nitro Skates for helping me to perform.
01-10-16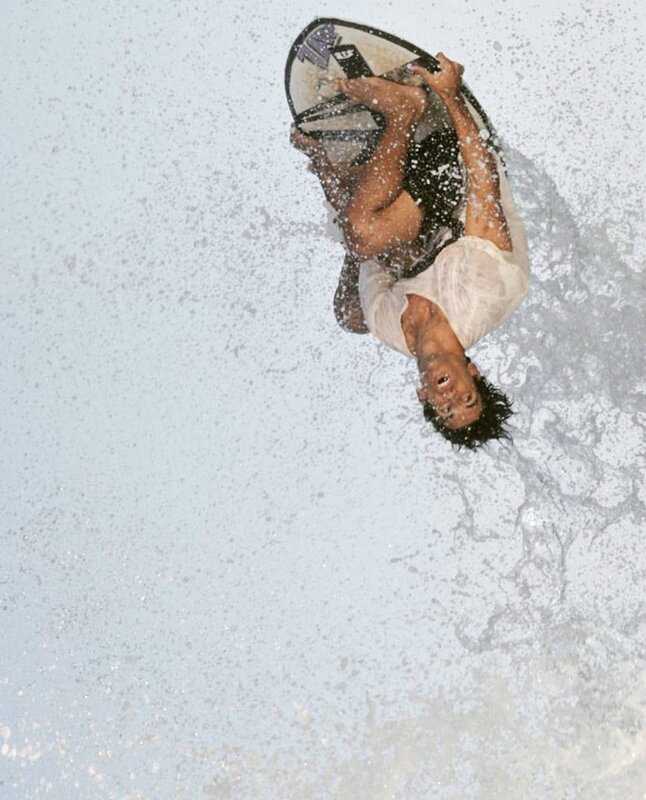 credits : matheus1sa
22-09-16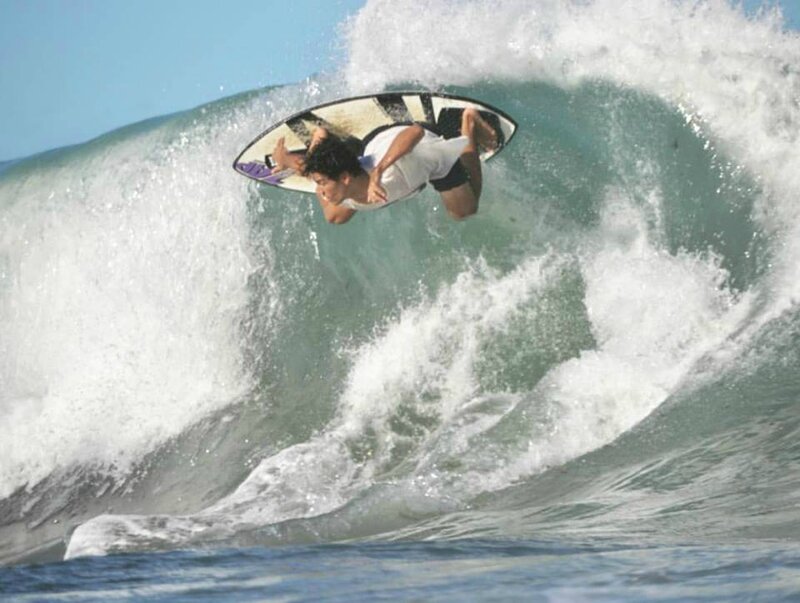 Bruno Sa - Brazil - credits Maceió AL