16-06-12
A l'heure où le G20 se réunit à Cabo,
notre Yannou national revient sur son installation,
son rêve, ses coups de coeur, ses désillusions
et surtout son pari gagnant de local shaper Unamas.
"Pour ceux qui ne connaissent pas, Cabo c'est des plages de sable fin avec des vagues et du soleil tous les jours de l'année. Tu as au moins un spot qui marche parfaitement pour le skim, le surf ou le body à toute heure de la journée. L'eau est transparente, tu as une nature encore préservée : des baleines , des raies manta volantes, des poissons par milliers… (...)Dans mon barrio la police a déjà torturé un de mes potes , a criblé de balles ma voiture et la maison du voisin de mon pote par erreur, elle a assassiné l'oncle d'une copine. La police gère la prostitution, le trafic de drogue, et quand vient Noël, racket pour payer des cadeaux à leur gosses..." To read More
13-06-12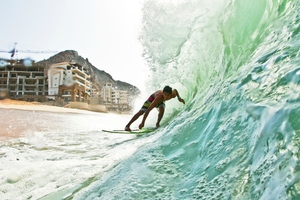 "The Cabo contest represents the beginning of the United Skim Tour 2012. As well, this start sets a bunch of expectations about who's going to dominate the hole thing. After the Cabo final which was such a motivating battle between the old and the new school between Bill Bryan, Paulo Prietto and Sam Stinnett. It was Samm who ended getting a couple of barrels that made the difference. It is impressive how Sam's become in such an experimented competitor when it comes to winning crucial heats"...Click to read more on Skimmexiko
03-06-12
la classique vidéo du Classico.
Joli montage, hélas la musique est pourrave...
Toujours de la pure action mais un peu moins fat que les précèdentes éditions.
01-06-12
Notre père, frère, ami et serviteur la Peloose se colle au CR de la réunionite du séminaire UST de Los Cabos.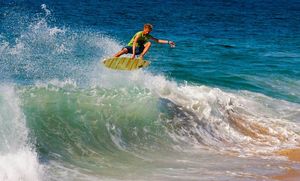 By Aaron Peluso
2011 UST champ Sam Stinnett started off the 2012 season right by taking the top spot at stop #1 on the 2012 UST Tour. For the first time ever the contest took all three days of the waiting period to run as the wind in Cabo this year was unusually strong. Heats ran in the first few hours each morning before the wind got too strong and it was a huge benefit to have all three days to work with. Conditions during the competition were actually quite good as you can see from the photos. The waves were not huge but head high waves were semi abundant and perfect waist high waves were everywhere...Click here to read more
21-05-12
Sam Stinnett

Paulo Prietto

Bill Bryan

Blair Conklin
03-03-10
Uncompromising in style and humor,
BatarDuBreak is the voice of an alternative skimboard experience...
Enjoy our worldwide skim action from Sununga to Laguna!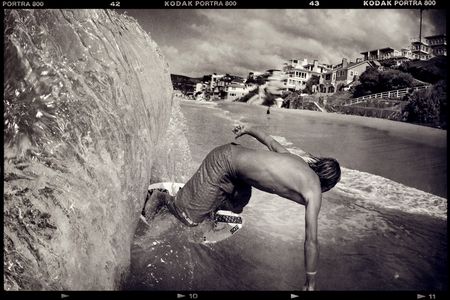 collector panini @ Solag av Rems
Les BDB pourraient être une énième brigad d'jeunes emplois, ne proposant qu'une sammanställa de bilder pourries, super éphémères et inintéressantes à souhait, et pourtant icke ... Enfin ... pas vraiment bilen va essayer de pousser un peu plus loin que le skyblog du Panda et que l'affiche de kermesse façon briconaute.
Sauvageons pour les uns, reaks pour les autres, cascadeurs pour ta sœur, les qualificatifs ne devraient pas manquer qualifier pour les BatarDuBreak!
Pas de revendications, il s'agit seulement de Farter arbitrairement!
Les BDB, c'est la beauté du geste avant tout, avec pour seul krydda vestimentaire une cravate de ko-boy ...
Le blog BDB, c'est aussi une connexion demi-tarif pour les unijambistes fans de Birdman.
Parce que nous, ça nous attriste les nains qui peignent des couchers de soleil, avec des licornes qui gambadent sur le sable chaud de Grosléron Paradise.
Notre rhétorique est aussi évoluée que celle de Greystoke et notre finess n'a d'égale que la brioche du p'tit Booba.
Constatant que l'esprit cheesy skorpa ne cessait de s'étendre, c'est tout naturellement que nous nous sommes Réunis au claque San Juan pour pondre ce blog Luisant qui Croque sous la dent.
Copyright © [2006-2010] BATARDUBREAK. All rights reserved
skimboarding, skumma, brädor, Skimboards, brädor, ombordstigning, skimboard, avdraget material, bilder, bild, foto, bilder, bilder, bilder, bilder, video, videos, utrustning, sektor, däck, Victoria, ZAP, slotstik, profiler, intervjuer, pix, tävling, tävlingar, Dewey, Laguna, strand, Aliso, den, kilen, Dewey, Florida, cabo, skumma online, online, skimonline, skimonline.com, utrustning, köpguide, hur, till, hur, batardubreak, Bastard , du, break, batarddubreak, breack, Hossegor, SEIGNOSSE, Paço Arcos, Bill Bryan, Hugo Santos, Paulo prietto, Grady Archbold, sununga, Ubatuba, ZAP, shorebreak, Hawaii, Eden, sanddyner, Santa Cruz, skimboard france, unamas, skumma tour, skimboard Portugal, skimboard Brasilien, skumma Magazine, skimboarder, foreverskim