27-03-22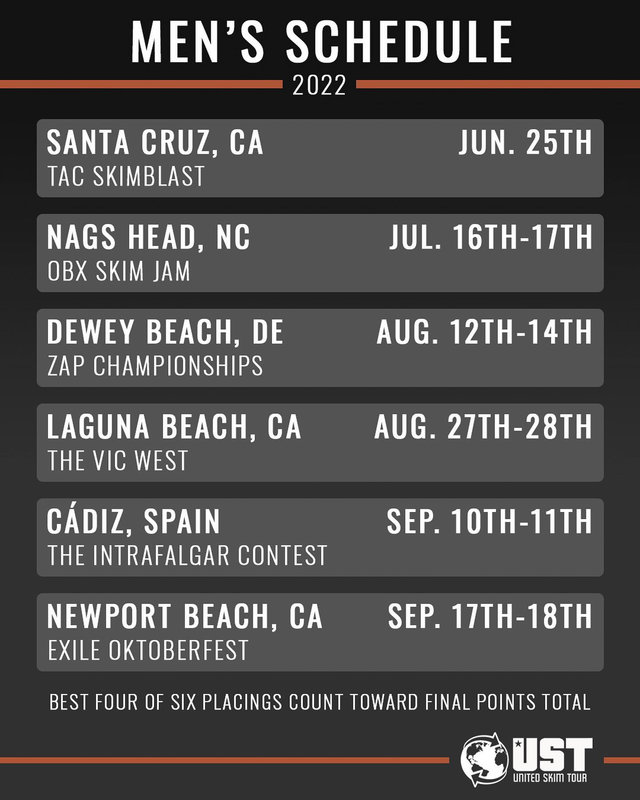 The tour is returning in full force in 2022. We have six stops for the men and three stops for the women.
The TAC Skimblast in Santa Cruz has been re-added to the tour after two-year hiatus. Riders then have two east coast events, the OBX Skim Jam in NC and the Zap Championships in DE. The tour then returns to the west coast for the Vic West in the mecca of skimboarding, Laguna Beach, CA. After that, the tour is going international for the first time since 2017 where riders will flock to Spain for the Intrafalgar Contest held near Cadiz Spain. Finally, the tour will conclude in Newport Beach at Oktoberfest where we will crown the men's and women's UST champions.
Let's get the word out and make 2022 a big one for the UST.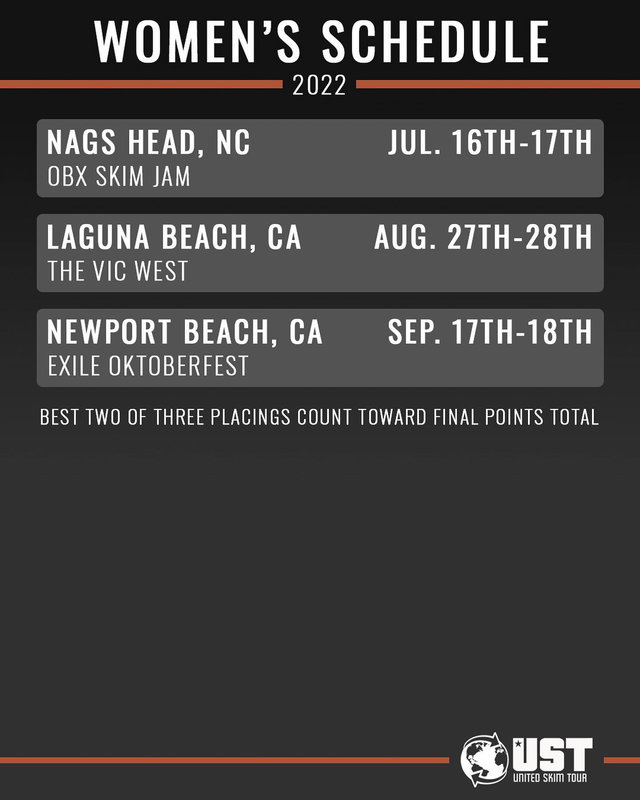 01-10-21
Part 1/3 - An epic journey to Baja California Del Sur.
16-08-21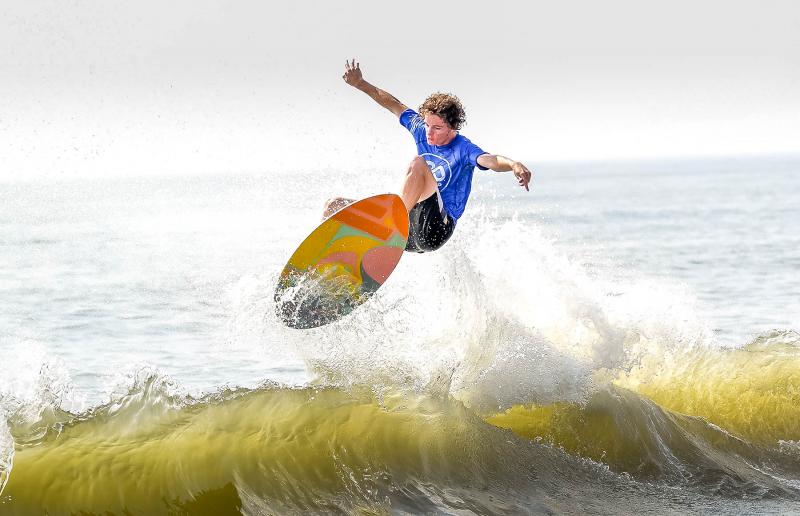 15-08-21
2021 OBX Skim Jam Recap
We had a great time in North Carolina for the 2021 OBX Skim Jam! It was a great turn out and all the competitors were ripping. The future of skimboarding looks bright with lots of youngsters blowing minds. We couldn't have asked for better conditions weather wise all weekend.
https://au.zapskimboards.com
29-07-21
Saint Laurent's New Skimboard Is the Ultimate Beach Flex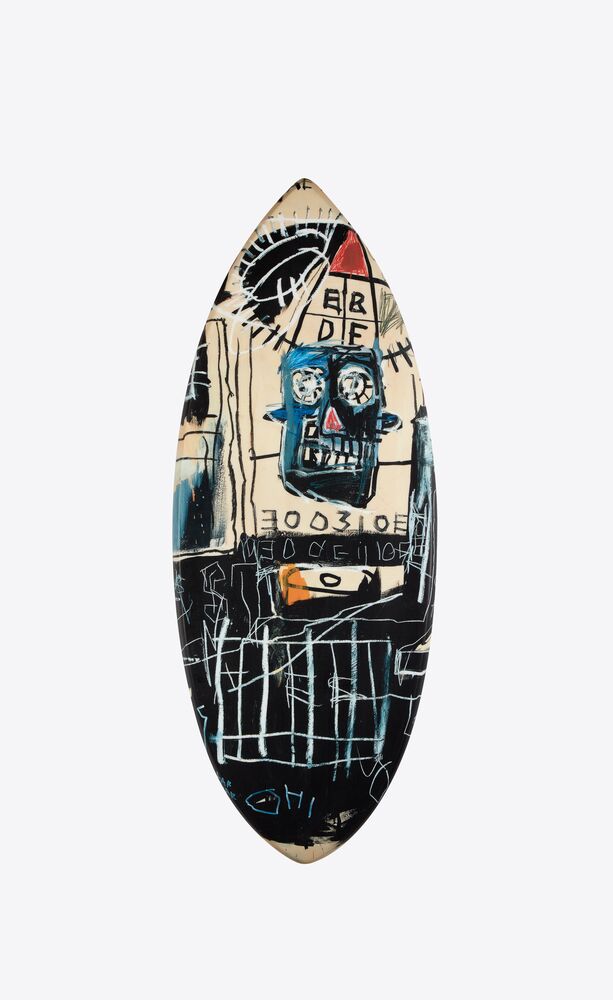 26-07-21
Première étape de la coupe de France de skimboard à Saint Nazaire 2021. De bonnes conditions, du level et une equipe de winners. Que demander de plus ? Félicitations à Beryl pour sa victoire et un grand merci à Enzo Lopes et Rodolphe Moussier derrière la camera.