23-09-11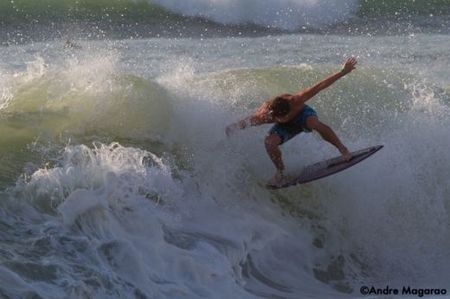 21-09-11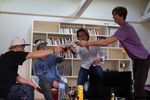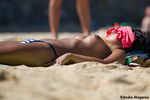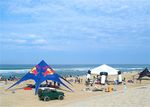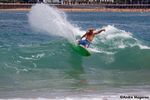 Epic, historic, dope, more bacon, more cheese...
Stay tuned on BATARDUBREAK in the following weeks
for more backstage pics, more naked video and more stories!
Thanks Hervé Ledoux aka Le Baron and his familly!
Read the Senator Aaron Peluso's report
PRO:
1 MORGAN JUST - USA
2 SAMWISE STINNET - USA
3 BRADLEY DOMKE - USA
4 JASON WILSON - USA
5 AXEL CRISTOL - FRANCE
6 NICOLAS THIBAUD - FRANCE
7 HUGO SANTOS - PORTUGAL
8 EMMANUEL EMBAIXADOR - PORTUGAL
9 MATTHIEU THIBAUD - FRANCE
10 JAKE STINNET - USA
GIRLZ:
1 SOPHIE FREE
2 MANNICK PICHON
3 CRI LEDOUX
4 XOXE
31-08-11
1. Judges drink red wine before and after the heat (for some of them also during the heat)

2. 87% of chance to skim in front of fully naked people

3. 50% of chance to see french skimboarders 'warming up' naked

4. If you got 35 hours of waves during a week, you can be sure that waves will be on strike the week after

5. At every moment a riot is possible…

6. " Chat-bite" is also the name for a typical French "skim trick"

7. French riders are fluent in many others languages (exceptions are English, Spanish and Portuguese)

8. There is a 75% chance you will make it to the next round if you have 3 frenchies in your heat

9. There is no French expression for "Wrap barrel in & out". For some reason we have never needed to say that...?

10. 3 feet high crappy wave means in French: " putain 2 mètres gavé glassy"


28-08-11

Entry fees:
Pro: 75 euros,
AM: 20 euros (junior – girl – senior)
Registration: sept 11 – 5 PM at Cream Café (Seignosse)
Online Registration form - click here
25-08-11
Nouvelle saison des aventures de Ricou et de son crew des Moustaculs.
Des morues, des moustaches et même un peu de level!
20-08-11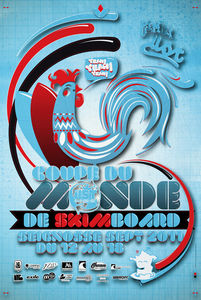 Big boss Hervé Ledoux aka "le baron" and the UST staff will welcome you on Sunday, September 11 – 5:00 PM at Cream Café (SEIGNOSSE, beach of les Bourdaines) for the "apéritif" and contest entries.

Entry fees (cash only):
-Pro: 75 Euros (Superheroes and stuntmen)
-AM: 20 Euros (Junior - Girl - Senior)

Contest should be launched on Monday, Sept 12, around 8:00 AM @ SEIGNOSSE, Les Estagnots Beach (The location will be determined by prevailing conditions).
The event will be held over a waiting period from September 12 - 18

----------------------------------------------------

DROP ZONE:
Closest airports: Biarritz (35km) or Bordeaux (180km)
Closest railway stations: Dax (40km), Bayonne (30km) or Biarritz

WHERE TO SLEEP:
The cheapest and the closest from the contest area: http://www.oceliances.com/

WHAT TO EAT & DRINK:
Every day of competition:
Breakfast: croissant, pain au chocolat & café will be offered
Lunch: An epic meal will be provided at noon for only 3 Euros (competitors) and 5 Euros for the rest of the world. Red Bull and beer will be offered!

PARTYING:
DJ Superchodass will spin his secret tracks on the beach from the super Red Bull truck and also @ Cream Café.

For further information contact Hervé Ledoux:
bnkskim40@yahoo.fr
herve-ledoux@wanadoo.fr
Cell: +33 6 60 19 64 60

www.unitedskimtour.org