11 novembre 2008
Finale del Campionato Italiano

1° Sestri Levante shorebreak master, ISKT
Andrea Bocchi
Marco Usai
Niccolò Piaggio
Andrea Cadeddu
Credits pics: Benny
08 novembre 2008
Hawaii Skimboard league
Local skimboarders from Oahu have united to start HASL and have their first contest Sat Nov 15th at famous Sandy Beach.
6 contests planned for 2009:
1. Feb 2009 Victoria Skim Slam Sandy Beach
2. April TBD 2009 Yokohama Bay
3. June TBD 2009 Kauai
4. July TBD 2009 Maui Skimmers Makena Big Beach Summer Jam
5. Oct Tbd 2009 Waimea, North Shore Oahu
6. Nov 2009 Downing Hawaii Surf Shop Final contest of the season
More infos: hawaiiskimboardleague.com
06 novembre 2008
Skim Invasion
Skim Invasion c'est des mecs de Fort Walton Beach en Floride dont le premier but est d'organiser des compèts pas de merde... Mais nous ce qu'on préfére chez eux, c'est leurs vidéos façon Starfuckers shootés à la carotène.
05 novembre 2008
International Estoril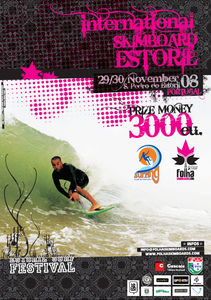 Jéremy Collins, Romain Fraigneau, Antonin Langeart & Mannick défendront la french touch lors de ce contest labelisé par les BATAR !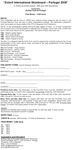 04 novembre 2008
FsmTV - BATAR channel on air
A l'occasion des élections américaines, le bouquet Fsm TV lance la chaîne des Batardubreak pour occuper John Mc lors de sa future retraite en Arizona. Une partie des fonds récoltés par les droits de diffusion seront reversés au fond de soutien "JacoboCabo janvier 09".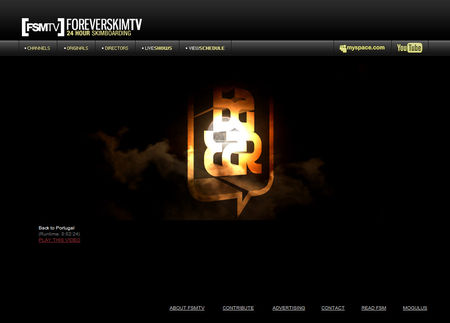 Change d'hémisphère!

Toujours plus d'eau chaude quand c'est la saison qui pue ici,
Andre et sa clique nous prouvent une fois de plus que c'est le endless summer sur son nouveau blog 09!
02 novembre 2008
Skimfest des Bonnettes 08'
Nico Tomi & le Varial Klub nous donnent des news de la Med Connection
depuis la plus belle crique du monde!
Pas de vagues, canicule, body painting, accordéon et merguez à foison.
credits pics: Fontaine familly