06-04-13
Tout ce que vous devez savoir pour vous rendre au paradis sans poiroter au purgatoire.
Merci Skimacumba!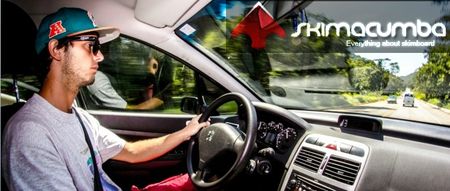 Click the pic
05-04-13
Yannus TV nous présente les copains mexicains qui vont venir mettre la branlée sur l'UST cette année.
02-04-13

click to enter
28-03-13


Starring:
Sam Stinnett, Brandon Sears, Jacob Stinett, Tim Fulton, Austin Keen, Jason Wilson, Mega, Dave Scott, Bullo, Axl Fullbit, Marcos Casteluber, Morgan Just, Leandro Azevedo, Paddy Mack, Lucas Fink, Yann Franssen, Danny Diaz, Matheus Chiabi, Renato Lima, Dan Horan, Derek Makekau, Aaron Peluso, Rob Puff Peres, Batardubreak...
30-08-12
1- Sam Stinnett
2- Tim Fulton
3- Jason Wilson
4- Morgan Just
Full story on Skimonline