29-06-13
L'UST sur les terres de J-DUB a vu la première victoire de Jack Tenney.
PerryPerry le BATAR termine 3eme et Fullbit dans les chachis...
04-06-13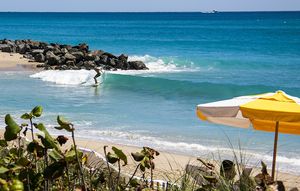 Find out more on Skimonline
21-05-13

FullBit au gromanche immortalise la descente du Muchu.
06-05-13
"I attended my first skimboard contest back in the early 1980′s. Since that time I have attended hundreds of skimboarding events over 25+ years. West coast events, east coast events, international events… I have seen a lot of competitions. In all that time, I have never seen anything quite as awesome as the 2013 Sununga competition. In my opinion, it was hands down the best skimboard competition in history" said Aaron Peluso
Pics and story: HERE
02-03-13

credit: Alex Hood
23-02-13
Un raffiot, quelques connos et au final c'est bueno.
Max Smetts, Dave Armstrong, Dave Scott, Stephen Bradford, Justin Boisclair & co...
19-02-13
L'inconnu de la semaine, pas vraiment un peintre!