27 juin 2008
Gut's wedding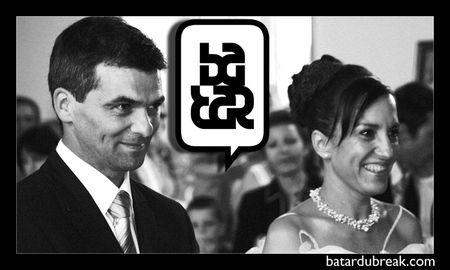 Même les légendes du skim français finissent par se marier!
Francky est amour...
24 juin 2008
Hugo already PT Champ

Exile Skim North Open, Espinho
This weekend in Espinho, Hugo Santos assured the title of Portuguese National Skimboard Champion 2008 winning the Exile Skim Norte Open, the third stop of the National Skimboard Circuit FPS 2008 organized by the Clube Skim Norte (www.skimnorte.com) and Exile Skimboards. Hugo Santos got 1st place in these 3 stops of the circuit, and secured the title when advance remains to dispute the final stage in Faro.

Boyz:

Hugo Santos
Lino Curado
Miguel Santos
Girlz:
Sofia Lopes
Filipa Pinto
Maria Fontan
Skim festival 2 etapa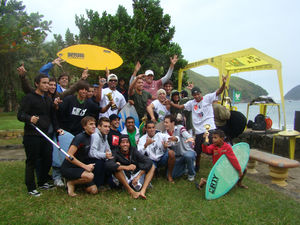 Categoria Pro
Leandro Azevedo - Ubatuba, SP
Munir Ruffo - Niterói, RJ
Jackson - Ubatuba, SP
Junior - São Sebastião, SP
Categoria Mirim
Leandro Azevedo - Ubatuba, SP
Renato Lima - Ubatuba, SP
Dani - São Sebastião, SP
Negre - Ubatuba, SP
More info AUSKIM
23 juin 2008
Turbomangane Magazine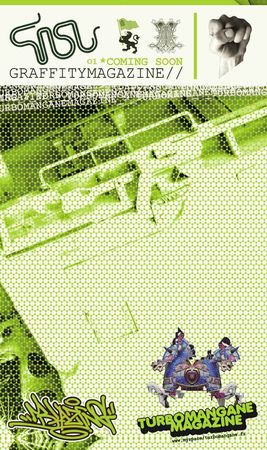 Le 12 Juillet, retrouvez dans tous les kiosques (même le plus pourrave, genre celui du Leclerc de Liburne) un numéro exclusif de Blazing entièrement dédié aux Manganes. Turbomangane, collectif de graffitos mais pas que... nous dévoile son univers et son style de tueur.
Attention une pub pour de la planche qui glisse se cache dans ce mag.
Pour les curieux vous pouvez toujours jetter un oeil sur leur TurboMyspace.
22 juin 2008
UST - New Jersey
Long Beach Island Skim Jam, LBI, NJ
1st Morgan Just
2nd Bill Bryan
3rd Brad Domke
4th Stephen Bradford
La grogne des PROS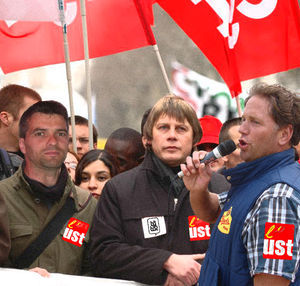 La 32eme Vic approche et le syndicat des riders pro de l'UST vient de lancer un pavé dans la marre!
Rien de moins qu'une putain de pétition pour réclamer la fin du système de limitation de vagues pendant les séries (système à la portugaise).
Au delà du simple soucis d'organisation d'un contest, cette révolte met en lumière un véritable problème de fond quant à l'unification des critères de notation des events de l'UST.
Tex les enverra t-il se faire foutre en envoyant les CRS à Aliso ou est ce le début de la lutte finale?
Sous la plage, les pavés du pier...