17-02-07
15-02-07
Tous les mois, la sélection d'une poignée de tracks qui tournent à burne dans la batarbeatbox.
Du hit, du vieux, du poussièreux... Gros décrassage auditif pour ceux qui sont restés bloqués sur Ska-P et Placebo.
1 - Tribe called quest - Description of a fool
Une ritournelle façon Frisco's skaters des 90's.
Du Hip-Hop old-skool super funky bien loin du gangsta Rap caca d'aujourd'hui.
2 - Bloc Party - The Prayer (remix by Does it offend you, Yeah?)
Remix plus péchu d'un morceau original qui se traîne-savate, de l'électro rock qui fait monter la pression. A écouter d'urgence dans ta Fuego avant la session!
3 - Ennio Moriconne - La resa dei Conti
Le carillon, l'orgue, la trompette, même dans 100 ans ça collera toujours autant du lourd!
Ambiance session au Ferret; Ouah les frissons...
4 - TTC feat Modeselektor - Une bande de mecs sympas
Fashion, fashion, bang, bang. Les lyrics de TTC sur le son déstructuré de Modeselektor ; idéal pour se la péter, déconner et se crever entre potes à l'apéro. Les voisines rappliquent direct;
Normal, les bâtards, une bande de mecs sympas!
5 - Midnight Juggernauts - Tombstone
Paye ta chatte direct sur le dancefloor du Pont Alexandre III grâce à ces p'tits Australiens!
Paye ta gifle à la montée... Adishatz David Guetta !
6 - Katerine - Excuse moi
Bonus track pour ceux qui arrivent à ramener une femelle panda dans la tanière.
Quelques astuces de Katerine pour ne pas rater sa purée…
14-02-07
Spots: USA, FRANCE, MEXIQUE, PORTUGAL
Riders: Bill Bryan, Hugo Santos, Brandon Sears, Eric Christensen, Hervé Ledoux...
Thx: Doud et Groovy Baby
Pour la 3eme année consecutive, Ricou livre les secrets de son île à nos amis Anglais de Sandskater...Plus d'info:oleronskim@gmail.com
09-02-07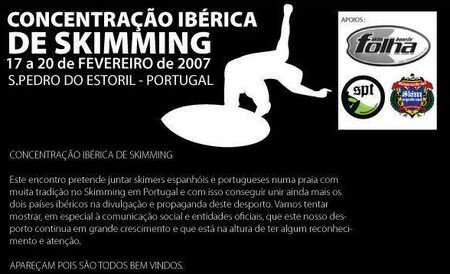 Plus d'infos: SkimPortugal
04-02-07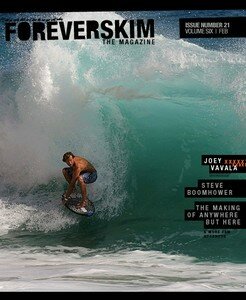 03-02-07

T'as une vie triste? T'es en phase terminale? Tu verras pas la trentaine?
Alors deviens notre copain sur MYSPACE!
C'est comme un barbecue mais sans les saucisses!
On a déjà retrouvé des copains branques de légende:Mega, Matt Kamaro, Le Ch'ti, Marciniak...